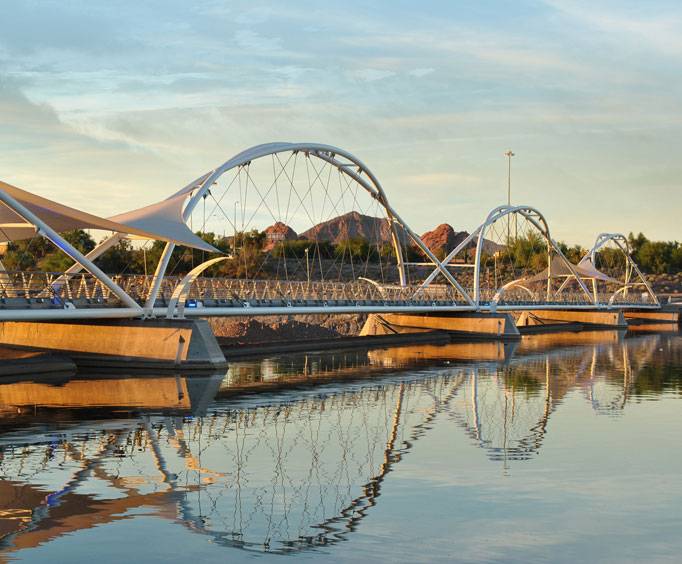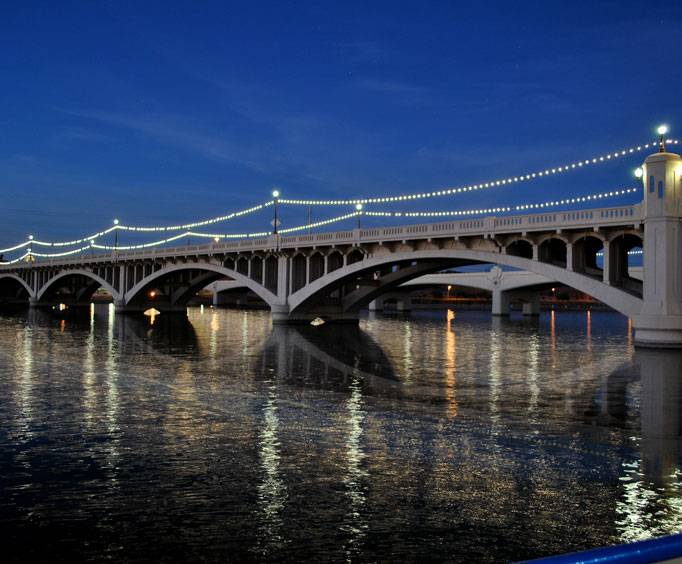 Tempe Beach Park near Phoenix, AZ
80 W Rio Salado Pkwy
Tempe Beach Park is located in Phoenix, Arizona in the downtown area.
It is a park where family and friends can come to hang out on a hot summer day and enjoy activities together; such as paddle boarding, kayaking, a leisure bike ride, picnic, running, and more.
Not only is Tempe Beach Park a place where leisure activities are enjoyed, there are also 5/10k runs hosted, music festivals, and community festivals throughout the year. One of the most famous marathons hosted at the park is the Arizona Triathlon in November each year. The 2.4 mile swimming portion is hosted at Tempe Beach Park. If you want to partake in less extraneous activities, the Tempe Town Lake has many different types of fish, including rainbow trout, largemouth bass, and carp, making it perfect for a day of fishing. A fishing license is required in order to fish in the lake.
The Tempe Beach Park has been a historical central park since the 1920's. It is one of the oldest recreational parks in the area and the Salt River used to be an area where people cooled down from the heat when it wasn't a park yet.
You can visit the Tempe Center for the Arts (TCA) for free with a rotating gallery before or after your hangout at Tempe Beach Park. You can also do a quick hike for a 360 degree view of the valley or grab a bite to eat at Downtown Tempe. Tempe Beach Park and the downtown area is a great place to visit for a place to unwind on a hot summer day.
Events at Tempe Beach Park