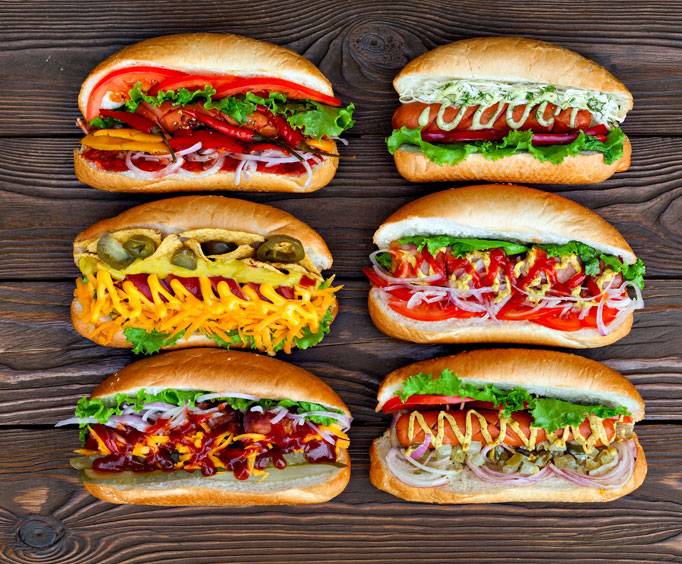 Short Leash Hot Dogs in Phoenix, AZ
110 E Roosevelt St
Get a delicious meal at Short Leash Hot Dogs located in Phoenix, AZ. The cozy restaurant offers a variety of hot dogs as well as doughnuts, perfect for a stop on your next vacation. Starting as a food truck, the business has grown to be one that customers enjoy because of the fresh ingredients that are used.
Customers have a choice between two restaurants and three food trucks that the company owns. The owners want to offer a simple but detailed menu that includes hot dogs with various toppings as well as doughnuts that are made fresh every day. There are several toppings that customers can get on the doughnuts as well. Chocolate doughnuts with sprinkles are among the most popular. Mini corn dogs are among the popular items on the menu in the hot dog category. Tacos are also on the menu with a variety of fillings, such as chicken or beef. The company participates in community events that raise funds for organizations. Some of the doughnuts sold are gluten-free while others are topped to the brim with everything from pistachio nuts to fresh fruits. Customers can also apple fritters.
When customers arrive at Short Leash Hot Dogs, the aroma is breathtaking. Hot dogs with a variety of toppings and doughnuts that are made with fresh dough are served at restaurants and food trucks. After getting a bite to eat, customers can explore the shopping centers in the area as well as some of the museums and attractions.
Events at Short Leash Hot Dogs