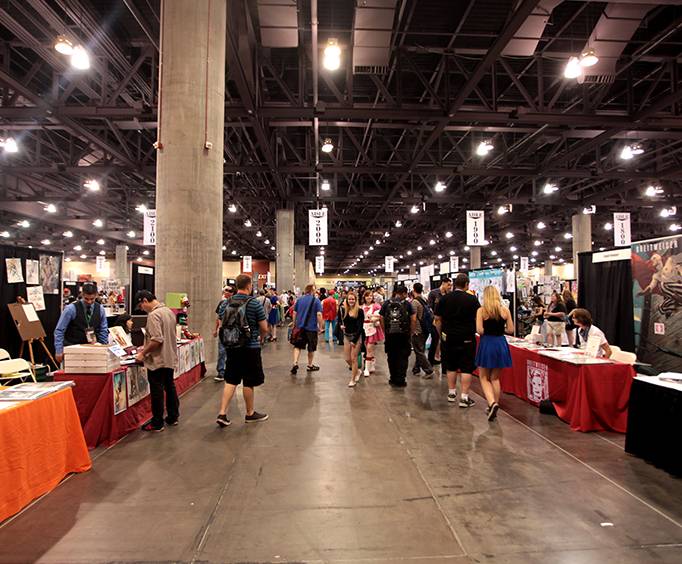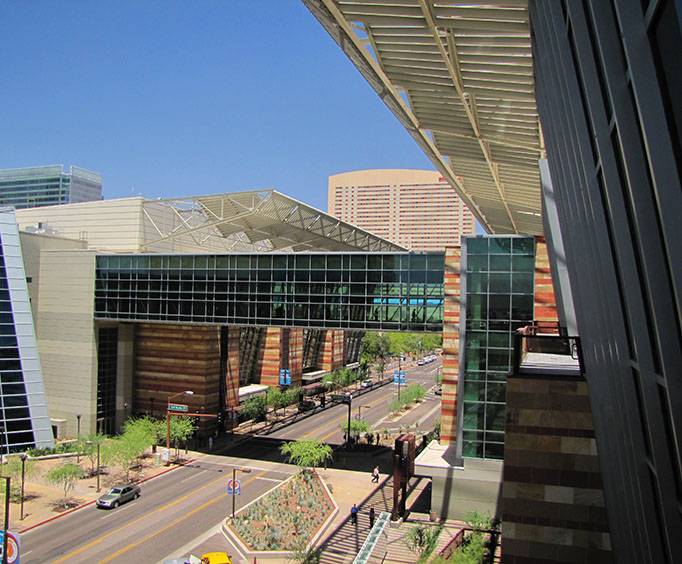 Phoenix Convention Center in Phoenix, AZ
100 N 3rd St. Phoenix, AZ 85004
The Phoenix Convention Center is located in the bustling center of Downtown Phoenix, AZ.
This 24-acre center, originally opened in 1972, has grown into one of the most exciting arenas in the nation. Just to give you a sense of the sheer size of this place, take a look at these figures: the current Phoenix Convention Center boasts a 312,500 sq. ft. main hall, a 46,000 sq. ft. ballroom, 99 meeting rooms, a 2,312 seat Symphony Hall, and a 1,364 seat Orpheum Theatre.
The size, convenience, and location of the Phoenix Convention Center has made it an ideal spot to either host an event or take in a show. Also, within walking distance of this convention center you can visit Roosevelt Row, the popular home of numerous galleries, live music venues, and award-winning restaurants.
In recent years the Phoenix Convention Center has been getting a lot of national attention. You may recall that the last year's NFL Experience and Media Center for Super Bowl XLIX was hosted here. Also, in that same year, the Orpheum Theatre was graced by the hilarious Jimmy Fallon for a special taping of the Tonight Show.
So, before you head to Phoenix, be sure you know what is happening at the Phoenix Convention Center. Whether you are a foodie, an art buff, or a sports fan, this center, and the amazing city that surrounds it, are sure to satisfy your cravings. Stop in to see for yourself why the Phoenix Convention Center is steadily becoming one of the most sought after convention destinations in the nation. A variety of activities are offered in Phoenix, enjoy all of them when you book your all inclusive vacation to Phoenix.
Events at Phoenix Convention Center