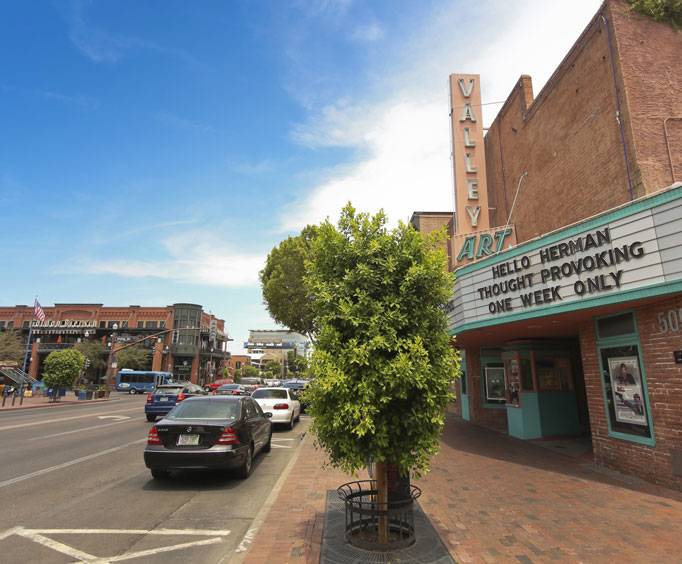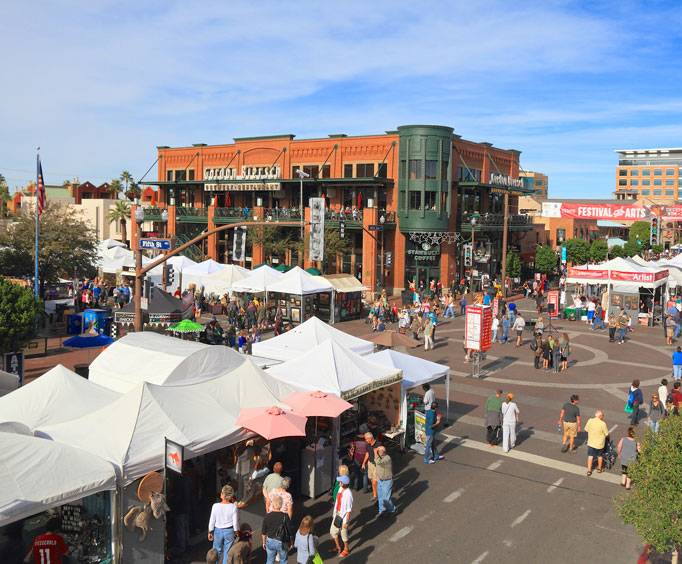 Mill Avenue District near Phoenix, AZ
Mill Ave. and University Dr.
If you are looking for interesting sights and a variety of eats to choose from on your next road trip, consider the Mill Avenue District.
Mill Avenue and University Drive is located in downtown Tempe, Arizona, about sixteen miles from Phoenix. This district is close to Arizona State University. The college students and locals collaborate to create an exciting night life.
If you are looking for a local vibe , Rula Bula is one of the unique attractions you'll find at Mill Avenue District. It's an authentic Irish pub whose name means 'uproar and commotion'. In other words, come here if you are looking for a party! Rula Bula is known for comforting food and guinness that you can enjoy with friends. Smile and make road trip memories as you enjoy the downtown scene from Bula's spacious back patio.
This pub is located in an old Victorian building called the Andre Building. It is named for the prominent businessman R.G. Andre, who moved to Tempe in the late 1880's when Arizona was still a pioneer town. When you step into Rula Bula, the floor and fixtures take you back in history 100 years, Irish style!
Located on South Mill Avenue, Rula Bula is just one of the great restaurants the District has to offer. From eating and shopping to strolling and sightseeing, Mill Avenue District should be the next stop on your road trip! Enjoy last minute vacation deals from Phoenix and enjoy all the things to do Phoenix Az offers. Book your vacation today!
Events at Mill Avenue District