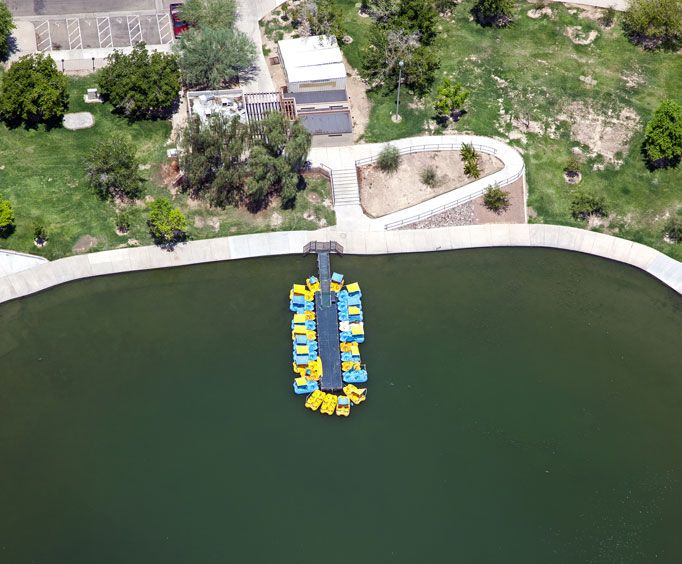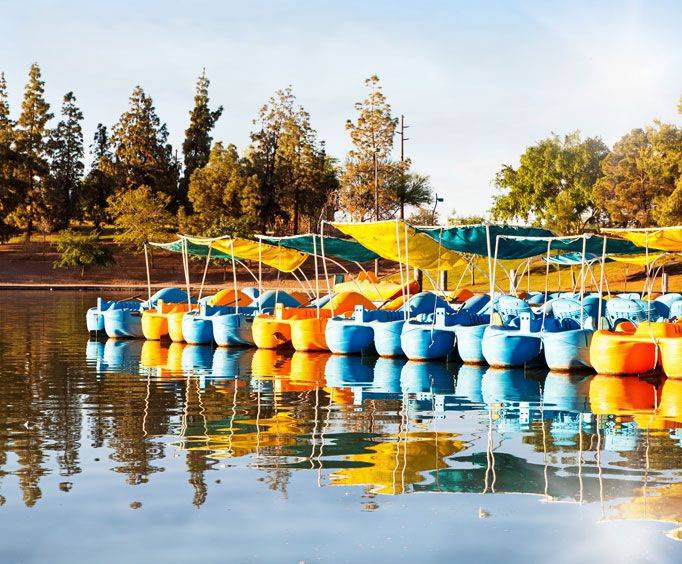 Kiwanis Park near Phoenix, AZ
5500 S Mill Ave
Set in the heart of bustling Phoenix, Arizona is a wonderful park offering numerous activities for guests of all ages. Kiwanis Park sits on 152 rolling acres of land and boasts an array of fun, sun and space sure to please any visitor.
Kiwanis Park was originally purchased in 1972. It was named after the famous Kiwanis Club, the generous donor who gave the funds to purchase the land. Set in the heart of the park is the popular Kiwanis Recreation Center, a hot spot for many visitors due to the wide array of activities available inside. Inside the center guests will find a gymnasium equipped for both volleyball and basketball, a fenced in batting range, 15 recently renovated tennis courts, a fitness center complete with numerous classes and equipment and a giant indoor wave pool. Outside the center guests are invited to take advantage of many other activities including fishing, grills and picnic tables, horseshoes, a playground, restrooms, soccer and softball fields and a lake. The park is open to the public 7 days a week with varying hours. The park is free for use, but the recreation center does charge a small fee. Season passes are available for those planning numerous visits through the year.
No matter the weather, Kiwanis Park in Phoenix, Arizona is a fantastic place to spend the day. With such an incredible variety of activities available, there is something that will please guests of all ages for a full day of fun on your weekend getaway to Phoenix.