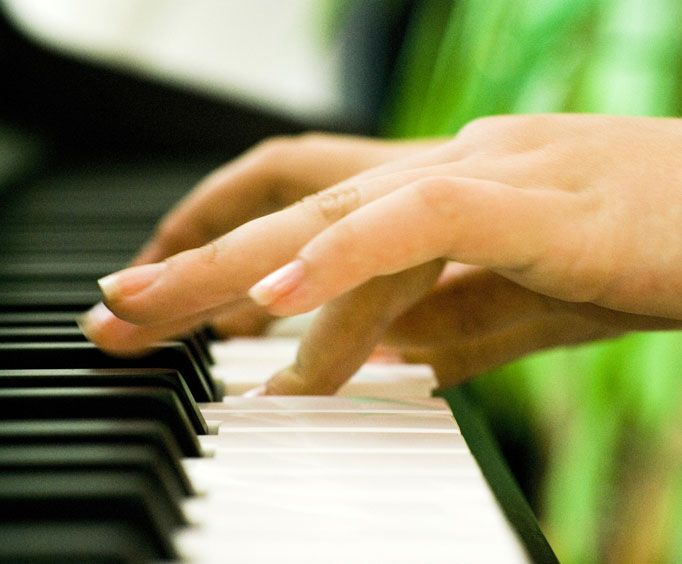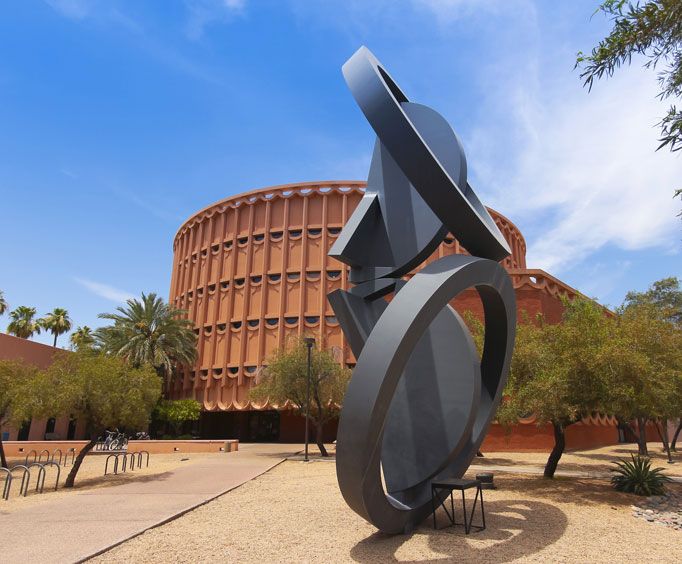 Katzin Concert Hall near Phoenix, AZ
50 E Gammage Parkway
Located in Tempe, Arizona Katzin Concert hall is a performance hall at Arizona State University. The size of the theater is large enough to seat 350 and is one of the more popular performance halls. Its popularity might be due to its maple-paneled stage and magnificent fountain courtyard. The Concert Hall is equipped with three grand pianos for the use of performers on its main stage. Enjoy this beautiful concert hall on your Phoenix Arizona family vacation.
The Music Building of Arizona University was constructed in 1970 and is also known as the "birthday cake building' because of the part of its unique architectural design that resembles a round birthday. On the first floor of the West Music Building is the Katzin Concert Hall. As the sponsor of the concert hall, David Katzin the owner of Budget Rental Car dedicated the hall to his deceased father who had a love for classical music. Its multi-faceted walls and it's puffed out ceiling creates an acoustical atmosphere well suited for classical music, which is why its primarily used for solo and chamber recitals.
Tickets for any recital performance or events happening at the Katzin Concert Hall can be purchased at the Herberger Box Office in the Nelson Fine Arts Center. Discounts on tickets are offered to seniors, staff, alumni, and students. Students, faculty, alumni, and staff are also eligible to receive complimentary tickets. Event goers are encouraged to show up to events 30 minutes early to ensure that they are seated on time and wheelchair accessible seating is provided in the concert hall. If planning on visiting the Katzin Concert Hall at 50 Gammage Parkway, visit Arizona University's site for directions. Enjoy your Arizona vacation in Phoenix and find tons of attractions and shows in the area.
Events at Katzin Concert Hall