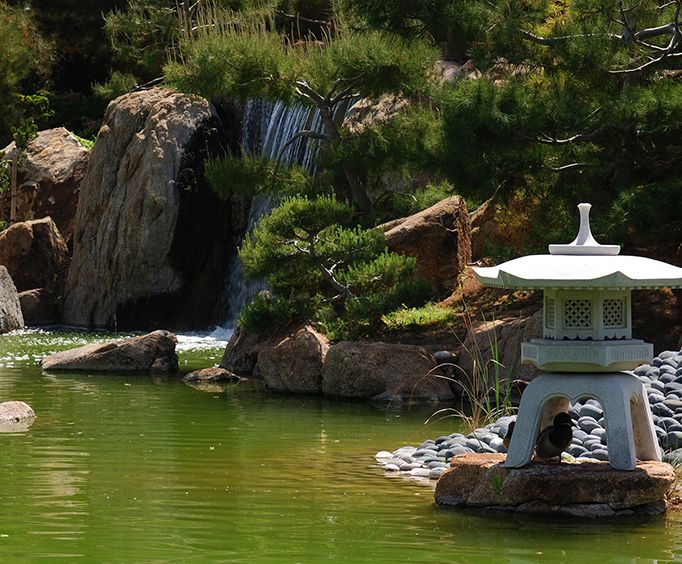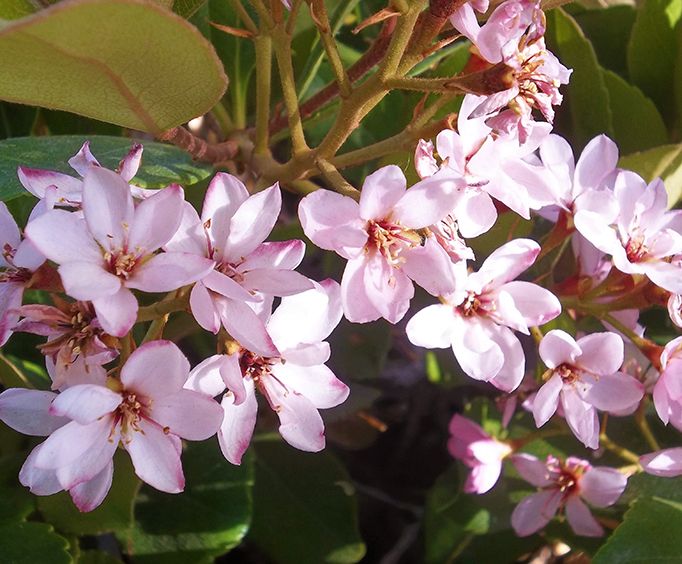 Japanese Friendship Garden in Phoenix, AZ
1125 N 3rd Ave Phoenix, AZ 85003
A serene oasis in the Sonoran Desert, the Japanese Friendship Garden is located in beautiful Phoenix, Az and is a symbol of unity with Japan.
Following the traditional design of a stroll garden, the grounds include a woodland tea garden and copper-roofed tea house. Inherently peaceful, the landscape offers a respite from the pressures of modern life. The garden also hosts fascinating educational programs and delightful cultural events.
Sunlight dances on more than 50 varieties of plants throughout the peaceful garden. Wide paths wind through the grounds, pausing at streams and skipping over bridges. A waterfall murmurs softly from a 12-foot ledge. Below the surface of a turquoise pond, orange koi fish glint in the sun. Visitors are welcome to feed them with the purchase of garden-supplied food. Carefully placed rocks and boulders make eye-catching statements. Stone lanterns and pagodas are enchanting elements.
The garden is a symbolic handshake with the city of Himeji, Japan. Since 1976, the 'castle town' has been a member of the Phoenix Sister City Program. One aspect of this sisterhood is participation in cultural and educational exchanges between the two cities. The Japanese name for the garden, 'Ro Ho En,' conveys this relationship. 'Ro' in Japanese means 'heron.' This bird represents Himeji's White Heron Castle. 'Ho' is Japanese for 'phoenix,' a mythological bird with gold and scarlet plumage that lives forever. 'En' translates as 'garden.' In 1987, Himeji's mayor proposed the construction of a garden in Phoenix to strengthen the bond between the two cities. Ro Ho En is the fulfillment of that intent.
A garden lecture is given once monthly on Sundays, presenting topics such as Japanese music, flower arranging, and Haiku poetry. Cultural events feature Japanese food, crafts, dance, and art. Seasonal offerings are a March Spring Festival, April Children's Day and Kite Festival, and October Moonviewing. The annual Ikebana Exhibit includes demonstrations, music, and hands-on activities. Monthly workshops teach unique garden techniques. 'First Friday' is a showcase of Japanese music and performances with a beer and wine bar. On third Saturdays, a Public Tea Ceremony is presented by a kimono-dressed volunteer who explains the tea garden features.
The garden is open May through October, Tuesday to Sunday, from 10am-4pm. Visitors are invited to take a self-guided tour with a map provided by the gift shop. Private group tours are available by reservation.
Enveloped by exquisite beauty, visitors to the Japanese Friendship Garden find enduring peace. Find more great outdoor things to do in Phoenix when you adventure to this wonderful city on a Phoenix vacation today.