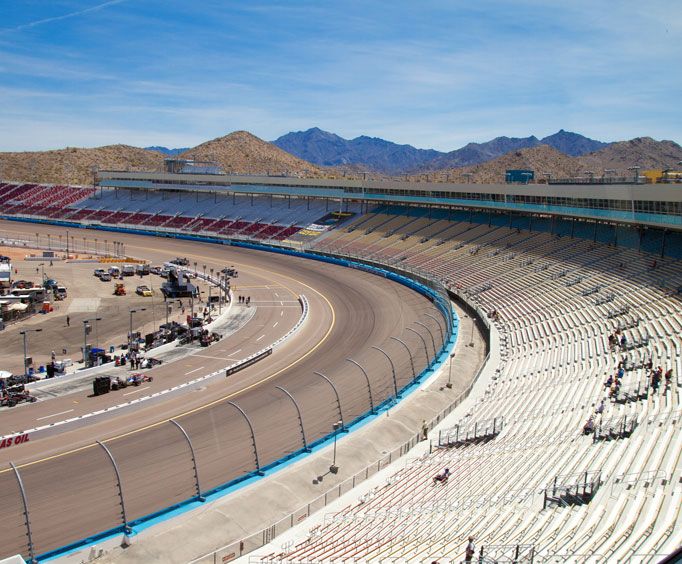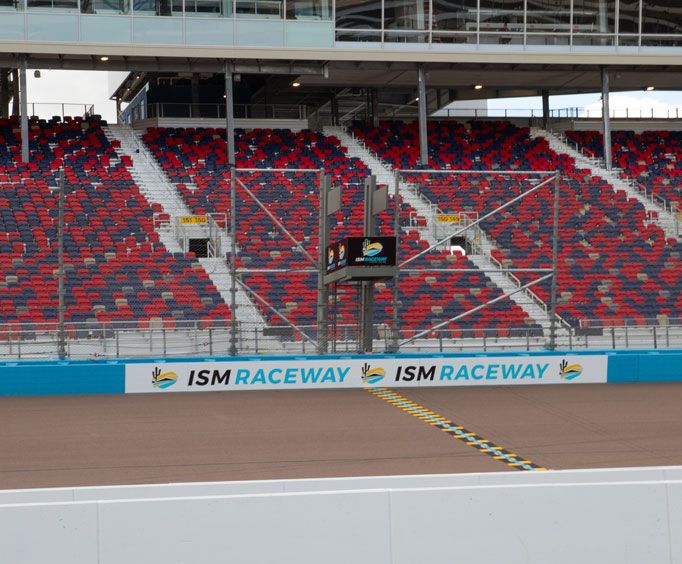 ISM Raceway near Phoenix, AZ
7602 S. Avondale Blvd
ISM Raceway is one of the top racetracks of the western United States, if not all of America. This 1-mile tri-oval is the home of two stops on the NASCAR schedule. It hosts the fourth race of the year every March and the penultimate race of the season in November, which is also a pivotal race in the championship. The top 8 drivers race for the final 4 spots which determine the champion at the final race the following week. This alone makes ISM home to one of the most exciting races of the Cup series and a fan favorite due to the aggressive racing that comes from this low-banked short track.
ISM Raceway is a place to visit due to hosting races of the top three NASCAR series. Starting in 2020, the track will host Cup Series Championship. It also will begin hosting the K&N Pro Series West Championship, giving ISM Raceway 4 NASCAR races in three days from November 8th-10th. Also taking place in November is a chance to take the Rusty Wallace Driving Experience or the Richard Petty Driving Experience. The weeks following the NASCAR race weekend are your opportunity to either ride along for some laps around the track or you can do the driving yourself.
And not only does Avondale have great food, festivals, and family attractions, but it's also only a 20-minute drive away from Phoenix and 30 minutes away from Scottdale. If you enjoy golfing, you can shoot a few rounds at TPC Scottsdale, one of the stops on the PGA tour held during late-January. The Arizona State Fair is held in Phoenix every October, making this a great place to experience during any part of the year. Enjoy a Phoenix Arizona vacation and find lots of fun activities and attractions to do in the city when you choose a Phoenix vacation package today.