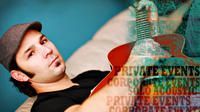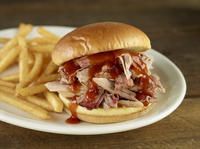 Holy Trinity Greek Orthodox Cathedral in Phoenix, AZ
1973 E Maryland Ave Phoenix, AZ 85016
The Holy Trinity Greek Orthodox Cathedral in Phoenix, Arizona is very large and has grown since their inception. Their doctrines and methods of worship are very similar to a Roman Catholic Church. Like the Catholic Church, they believe in the Sacrament of Christ Jesus, Confessions, and they are governed by Bishops. However, the Pope is not recognized. The Greek Orthodox also don't believe in the Immaculate Conception but instead believe that Mother Mary was selected to be Jesus' mother because of her pious and righteous way of living. Also, their priests can marry.
According to the Yelp reviews, the Holy Trinity Greek Orthodox Cathedral in Phoenix is very loud and joyous. They have said that the priests and members are very friendly and welcoming. They have midnight candlelight services during holidays like Easter. They have a coffee hour after the services. The cross at the top of the front dome is lit at night. Their Sunday services tend to be almost three hours long.
The Holy Trinity Greek Orthodox Cathedral in Phoenix aligns itself with the same history as the other Greek Orthodox churches. They claim their origin with Christ Jesus and the Apostolic Community. About 50 days after Easter, they have a Feast of the Pentecost to celebrate the pouring the Holy Spirit onto the apostles. The Greek Orthodox Church originated in Judaea during a time of heavy persecution so they decided to spread out through the Mediterrianean area. The Greek Orthodox alone was heavily persecuted for almost three centuries until Constantine the Great.
If you are in the Phoenix area and you are a Greek Orthodox or would just like to try a Greek Orthodox Church, this Cathedral is the place for you. You will be warmly accepted and will experience nothing but joy here. Enjoy this great activity and find tons of other free things to do in Phoenix when you vacation to the vibrant city of Phoenix.