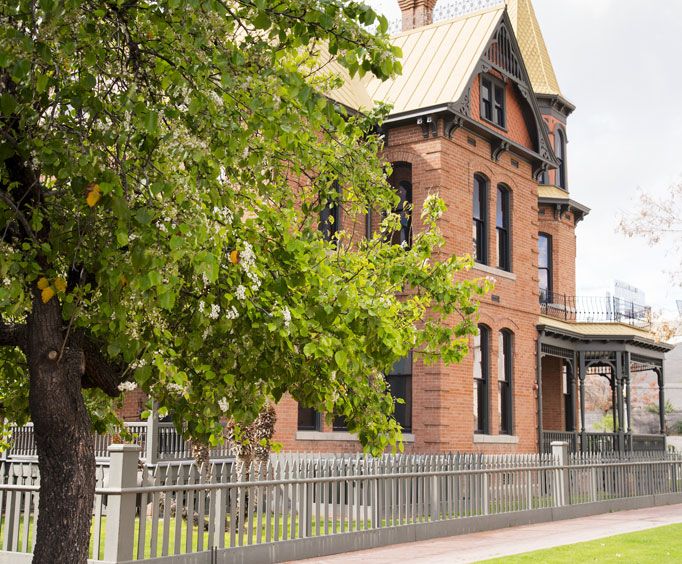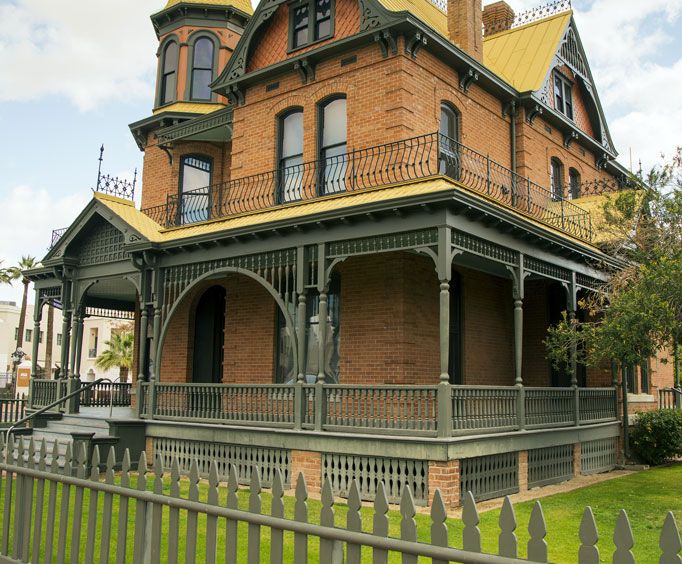 Heritage Square in Phoenix, AZ
113 N. 6th Street
Heritage Square is a historic part of the city of Phoenix, AZ. The square is located in the area that is believed to be where Phoenix originated and dates all the way back to the 1800's. Heritage Square Foundation and the City of Phoenix are responsible for preserving and operating the square. The combination of museums, good food, and history make this location ideal for all visitors.
Victorian buildings line the streets as commercial and residential properties. The Rosson House is a historic, Victorian home that houses a museum. Tours of the home are guided and give visitors a look into the lives of early families in the Phoenix area. The Bungalow is a place for visitors to shop, get food, and participate in crafts. Books, collective items, and old fashioned candy and snacks are available for purchase. Hands on experiences such as pottery and toy making are available for participation or watching. An art gallery offers a look at some beautiful and cultural art exhibits. The square also houses multiple award winning restaurants.
The Square dates back to the 1800's but is focused around era of the 1900's. The places and activities of this location are authentic and definitely a must see if in the area. Phoenix is a big city, with plenty of things to see and do, Heritage Square is just one of the many amazing locations to visit. The Heard, Japanese Friendship Garden, and the Children's Museum are close by. Book a wonderful vacation to Phoenix today and have an unforgettable time.
Events at Heritage Square