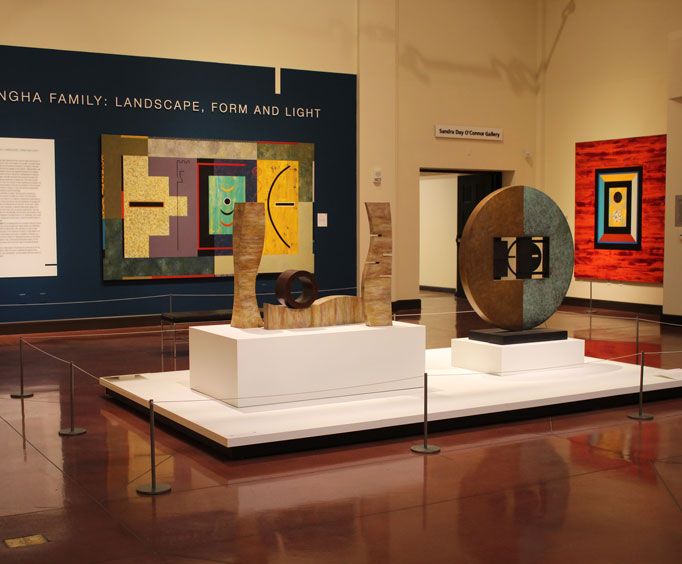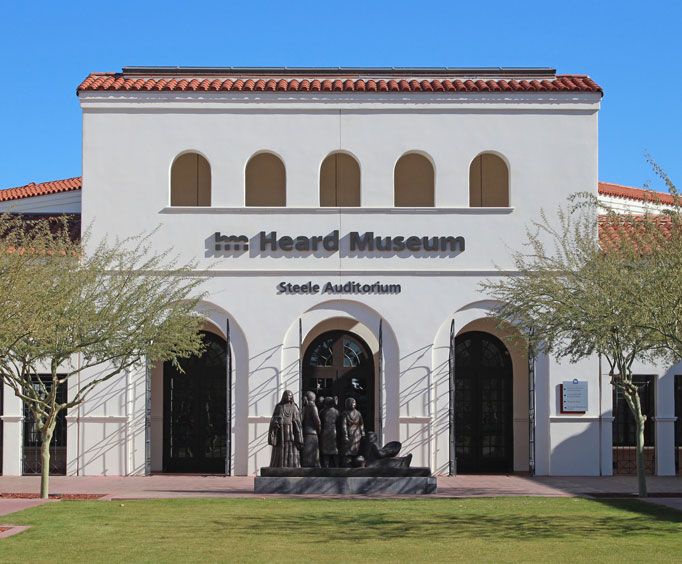 Heard Museum in Phoenix, AZ
2301 N. Central Ave.
The heard Museum in Phoenix, Arizona is an art museum dedicated to Indian Art. Founded in 1929, the museum continues to grow exhibit and reputation wise. Festivals, educational programs, and a plethora of art exhibits fill the museum. Spending a day here is a guaranteed day of fun.
Stories of American Indians are told through the art this museum showcases. Traditional and tribal art takes visitors back in time to gain insight and learn about the lives and culture of Native Americans. During a visit to the Heard it is possible visitors will experience an Indian Fair and Market, a Tribal Moon dance, and a Hoop Dance. Food is offered at the Courtyard Cafe and Coffee Cantina. The Courtyard Cafe changes its' menu to compliment current or upcoming exhibits.
The Heard was founded in 1929, by Dwight and Maie Bartlett Heard. Popular with the locals and school children, the Heard offered lectures and insight into the past and extensive history of Native Americans. Dwight passed shortly after the opening and Maie passed away in 1951. The passing of Maie brought more visitors which started the growth of the museum. Today, the museum continues to grow and expand.
The Heard Museum is a great place to visit while in the Phoenix area. Enjoyable art, good, cultural eats, and education is a guaranteed way to experience a day of fun. Phoenix Art Museum and Japanese Friendship Garden are other popular attractions close by. For one of the best things to do Phoenix offers, add it to your Phoenix vacation agenda today.