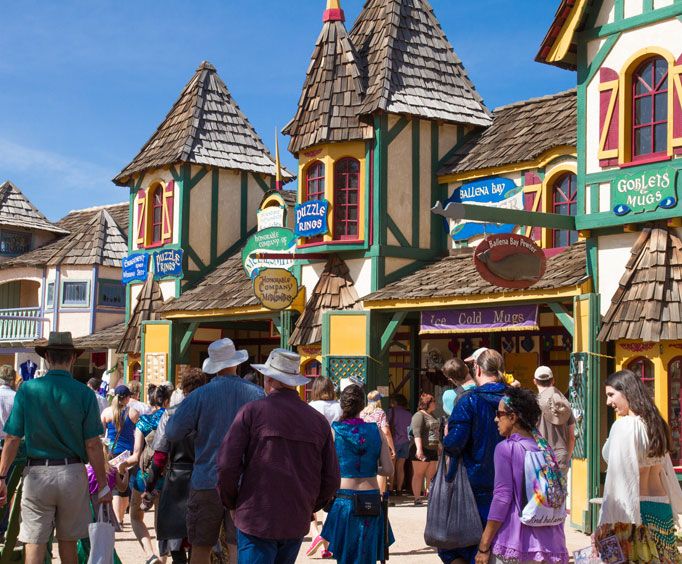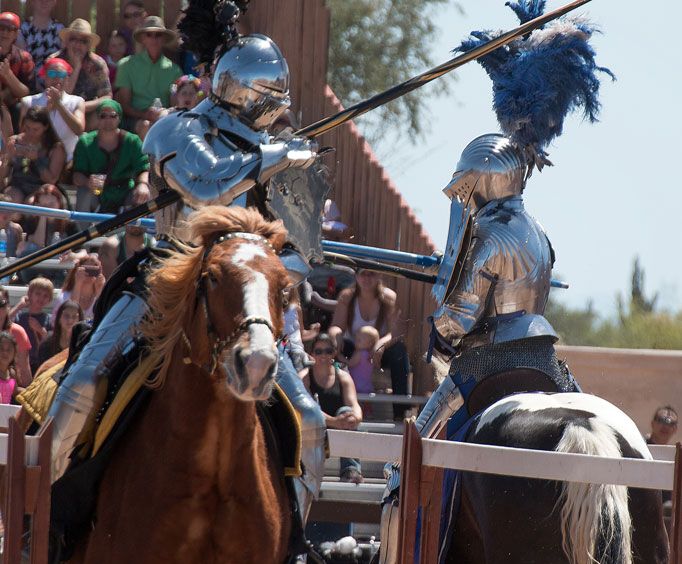 Festival Village near Phoenix, AZ
12601 East Highway 60
The Festival Village is also known as the Arizona Renaissance Festival which is an event that comes to Phoenix every February/March. It provides those who attend with unique and festive experiences that are sure to entertain everyone who attends. The festival will run from 10 am to 6 pm each day. The events occur rain or shine. Remember that no pets are allowed. Parking is always free.
You will get to enjoy a wide variety of activities from Festival Village that include pleasure feasts (delicious foods), live music, a marketplace where you can purchase souvenirs, a variety of vendors in attendance that allow you to purchase goods to take home, and a variety of different entertainment acts that date back to the renaissance era. We also host special weekend events, student days, and a variety of other special events throughout the Festival Village season to be sure that we offer something for everyone.
We hope to see you up at the Festival Village this coming winter. Enjoy all of the various foods, beverages, activities, and festivities that we have to offer. We guarantee fun for the family as you choose which activities you want to participate in and what you want to try each time you come out to the festival.
We look forward to seeing you at our next event. Until then eat, drink, and be merry as we are sure to have a good time just as we do every year at the Festival Village! Enjoy this beautiful event and tons of other fun things to do when you plan an adventerous vacation to Phoenix.
Events at Festival Village