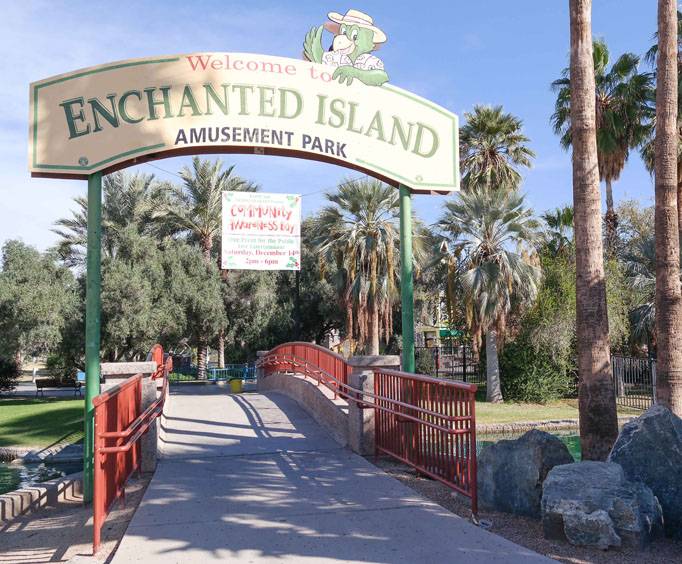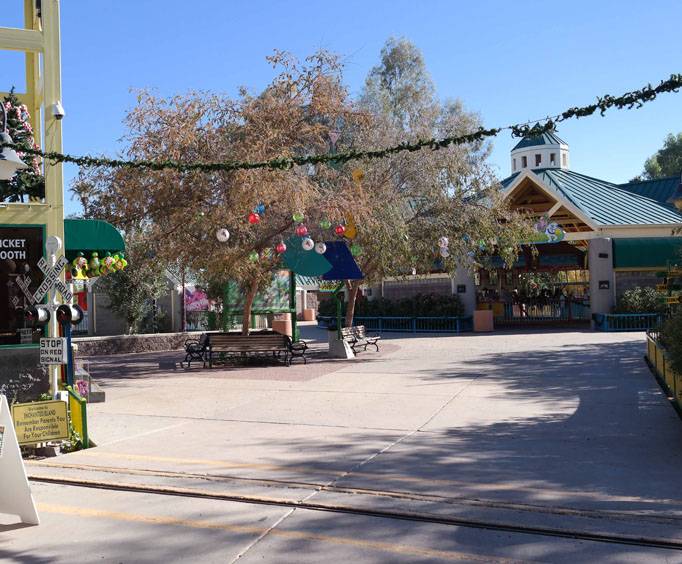 Enchanted Island Amusement Park in Phoenix, AZ
1202 W. Encanto Blvd. Phoenix, AZ 85007
From rides for the entire family to souvenir stands, the Enchanted Island Amusement Park is an attraction that could take up an entire day for the whole family to enjoy during your Phoenix vacation.
This park is located in the heart of the city and offers several things to do during the course of a visit. You will find that there are separate themed areas that are marked within the park, with each set of rides based on the same theme.
The Enchanted Island Amusement Park has been named one of the best in the country. There are nine rides in the park, including the popular enchanted carousel which features horses that are painted in many bright, cheerful colors. You can ride around in pedal boats that go across the lagoon, or view some of the aquatic animals, some of which you can even pet. An arcade games section holds the attention of teenagers, and there are vendors that sell everything from ice cream to cotton candy. The park also offers birthday parties for children and compay picnics can be held at the park. The Huntington Train is a popular attraction for the entire family, especially those with younger children.
After riding all day, end with a nice meal at one of the restaurants in the park. You can also visit one of the gift shops to get a souvenir to take home. If you want to visit when there is a little more structure, consider taking part in one of the events, such as the Easter Egg Hunt or the Harvest Festival. Enjoy your family trip to Phoenix Arizona with so many things to do in Phoenix with kids to make your next vacation an unforgettable one.