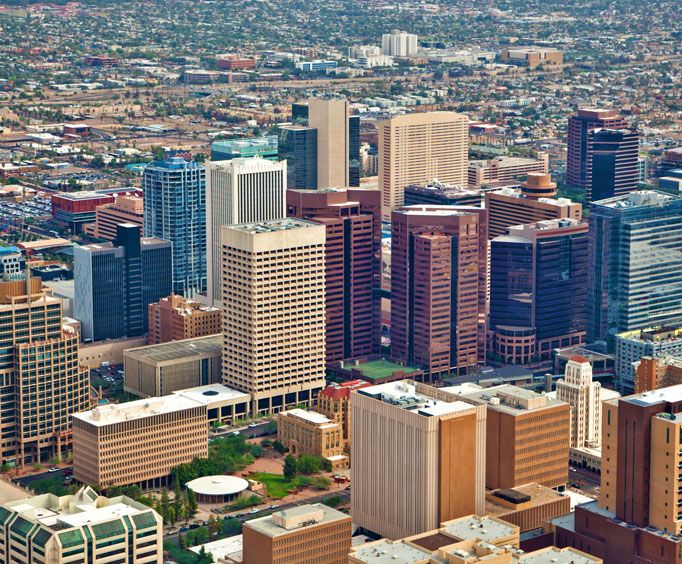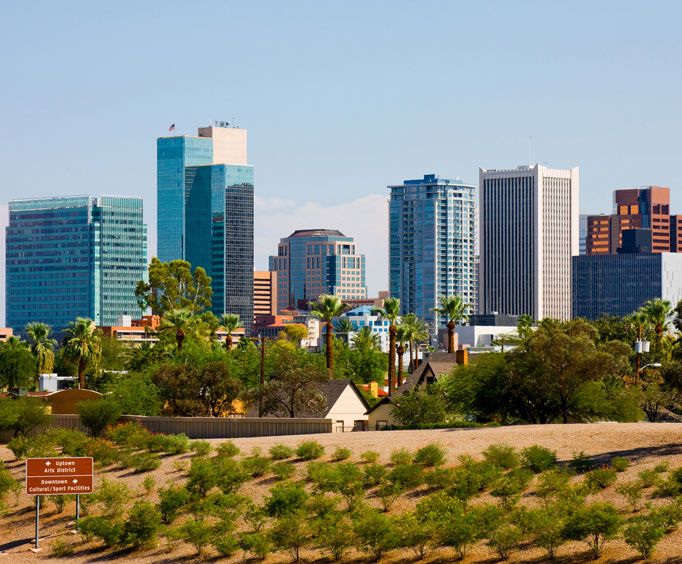 Downtown Phoenix in Phoenix, AZ
If you're planning a Phoenix Az vacation soon, you'll be pleasantly surprised with all the activities and attractions in the city. The downtown area is filled with fun things to do for the whole family.
You can visit the Mummies of the World exhibit when you visit downtown Phoenix at the Arizona Science Center, and the event is sponsored by companies like US Bank and Blue Cross Blue Shield. The exhibit is the largest collection of mummies in the entire world, and you'll learn about how the human body is preserved over centuries, as well as the history of certain cultures.
There are also several concerts and music events you can enjoy when you visit Phoenix. You can go to Bar Smith to get great drinks and hear live entertainment, or you can visit the city during Jazz Month, when you can hear talented local and national jazz acts at various Phoenix venues. Copper Blues, a local eatery and venue in town also has Studio Sessions every Tuesday, which is the perfect time for up-and-coming artists in the city to showcase their musical talents.
Of course, there are also plenty of great places to eat in Phoenix. You can visit 1130 The Restaurant when you can enjoy gourmet appetizers and an extensive wine collection. AFC Sushi offers some of the best Asian fare in town as well.
For additional information on the great things to see and do in downtown Phoenix, visit http://dtphx.org/things-to-do/?gclid=Cj0KCQjw5J_mBRDVARIsAGqGLZB5g3qO-SwND2_WyBH8-RnfXLjxq1Z_jWmhSi-04itvQPl2DNti4lAaAm6VEALw_wcB.
Book your romantic getaway to Phoenix Arizona today and enjoy this beautiful and vibrant city full of life, history, and fun.
Events at Downtown Phoenix