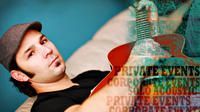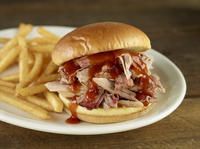 Downtown Fountain Hills near Phoenix, AZ
Fountain Hills is located in Maricopa County near Phoenix, Az and is famously known for the tallest and impressive fountain in the world. The town boarders Scottsdale, Salt River Pima-Maricopa Indian Community and the Fort McDowell Yavapai Nation.
Developed by president of McCulloch Oil, C. V. Wood, Fountain Hills was named after the tall human-made fountain situated right at the center of the town. The Verde River, which is a tributary of the Salt River, is located to the east of Fountain Hills. There are several washes which flow through Fountain Hill and end up in the Verde River. Among the washes are the Colony Washes, Legend, Balboa and Ashbrook. During rainy seasons, the washes are flooded with water and often flood the roads.
The McDowell Mountains are located to the northwest and southwest sides of Fountain Hills. They are a chain of beautiful extinct volcanic mountains. The tallest mountains in the chain are East End and the Thompson Peak.
The region is characterized by warm temperatures due to significant amounts of sunshine throughout the year. The sunshine is as a result high pressure and stable descending air. The region has a mild desert climate according to data from the Köppen Climate Classification system.
The Fountain Hills is the fourth tallest in the world. It was developed in 1970, a year before the London Bridge was reconstructed in Lake Havasu City. The fountains release water for around 15 minutes every hour and are operational between 9am and 9pm. The fountains are powered by three turbine pumps with 600 horsepower. When working at optimal conditions, the pumps are able to raise fountain to a height of 560 feet.
Fountain Hills has three fairs annually-the Fountain Hills Great Fair, a local art fair as well as the Thunderbird Artists' Fountain Hills Fine Art & Wine Affaire. Every year, the fountain is dyed green during St. Patrick's Day. Enjoy things to do near Phoenix Az when you vacation to Phoenix.
Events at Downtown Fountain Hills