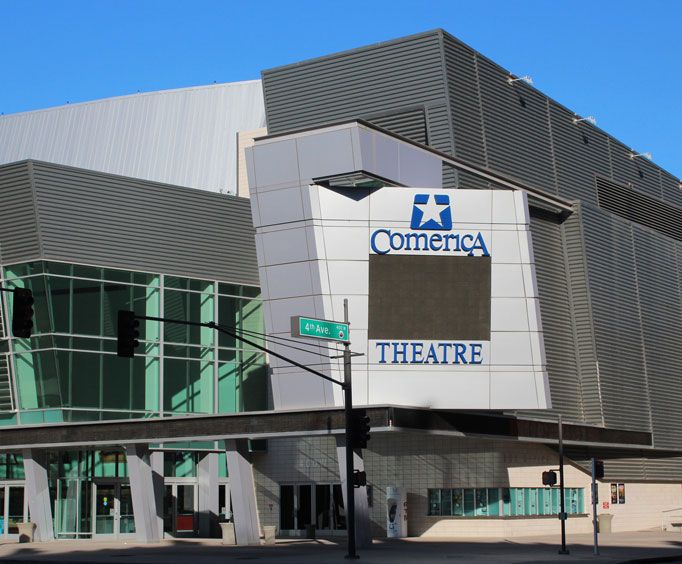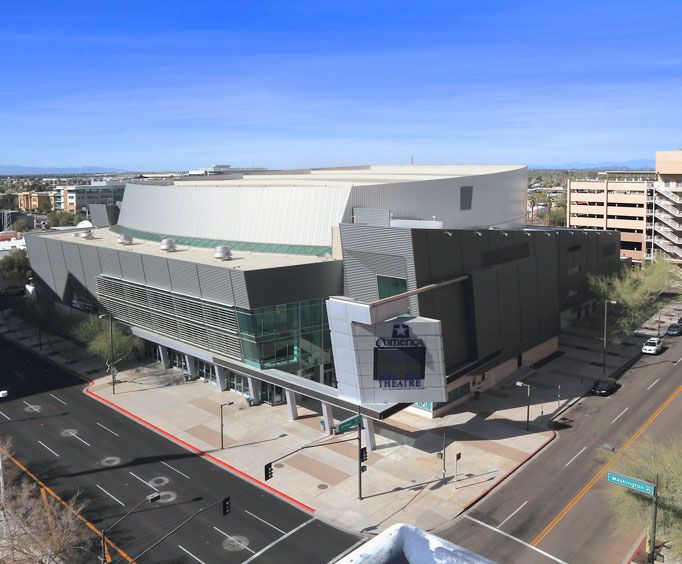 Comerica Theatre in Phoenix, AZ
400 W. Washington St.
Phoenix, AZ is considered one of the largest cities in the United States, as it's populated around a total number of 1.6 million people. Phoenix is also known for it's appeal in entertainment and tourism, as they are often holding events and other forms of amusement for things to do to attract visitors. One outlet in Phoenix that serves as a multi-use theater to hosts multiple events every year is called the Comerica Theatre.
Conveniently located at 400 W. Washington Street of Phoenix, Arizona, Comerica Theatre serves multiple high-profile events that covers many forms of entertainment such as sports, music, comedy routines, and more. Founded in 2002 as it was formerly known as the Dodge Theatre, Comerica Theatre can hold a total of 5,000 people in an arena, considering they've been known for holding important events such as boxing matches, a past WWE Hall of Fame ceremony, and concerts that feature musicians such as Janet Jackson and Lana Del Ray. Comerica Theatre highlights what Phoenix, Arizona have been relatively well at promoting. Such entertainment activities and events that are able to attract a large number of a mainstream audience.
Anyone who lives around Phoenix, AZ can started themselves for the amusement of the Comerica Theatre. Details are being brought to on their official website page. Because of this, there's a convenient way for people to understand how they can not only get admitted to these theater events, but to find out about future events and activities as well. Book a wonderful vacation to Phoenix Arizona today for an unforgettable time.
Events at Comerica Theatre