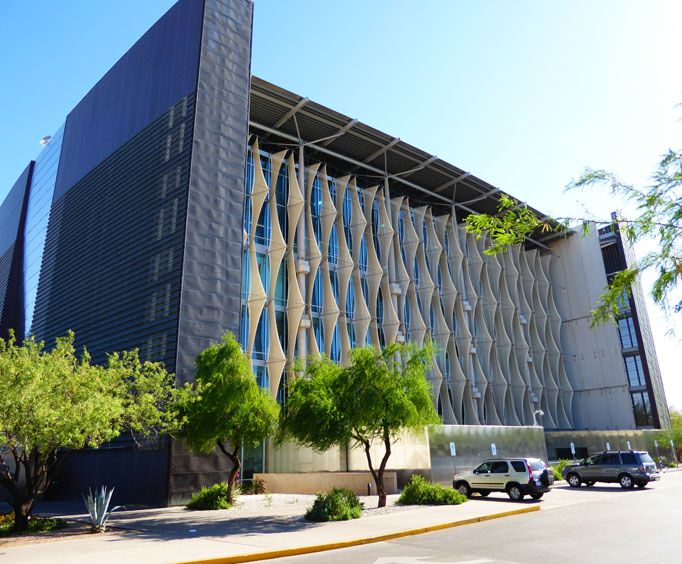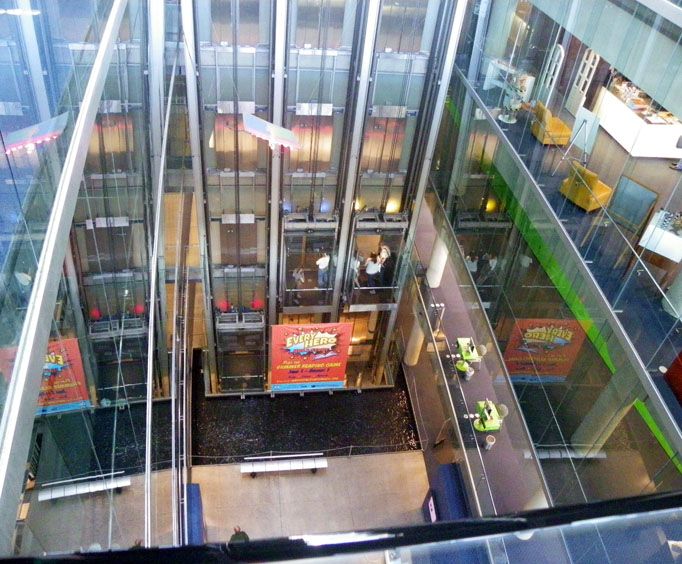 Burton Barr Library in Phoenix, AZ
1221 N Central Ave. Phoenix, AZ 85004
For a fun vacation in Phoenix check out The Burton Barr Central Library located downtown near the intersection of Central Ave. and Interstate 10. It is the main library and administrative headquarters for the Phoenix Public Library system. Construction was completed in 1995, and the five-floor structure has been called a model for architecture that is environmentally responsible. The design itself resulted in a third less energy cost that what was predicted. The building has 26,000 square feet and there are glass walls at the North and South ends, while other surfaces protect the east and west sides from the sun. The library also has a "crystal canyon" staircase rising from a reflecting pool on the first level.
The library has an extensive collection of books, magazines, periodicals, and various forms of music and other digital media for use by the public. The library also hosts many programs through the year for people of all ages and has an active workstation that allows people to walk on a treadmill while reading. There is also a seed exchange, where gardeners can check out seeds of various kinds, as well as deposit some of their own. The library also has special exhibits for either historical or cultural celebrations such as black history month.
One of the things that makes the Burton Barr Public Library worth a visit is the design of the reading room on the fifth floor, which not only fantastic for reading and study, but is transformed during the summer solstice as the light hits the building just right. This event, hosted every June, is a popular attraction and also tends to feature music, speakers, and information about the solstice and the building itself. Enjoy things to do around Phoenix Az when you plan your family vacation to Phoenix today.