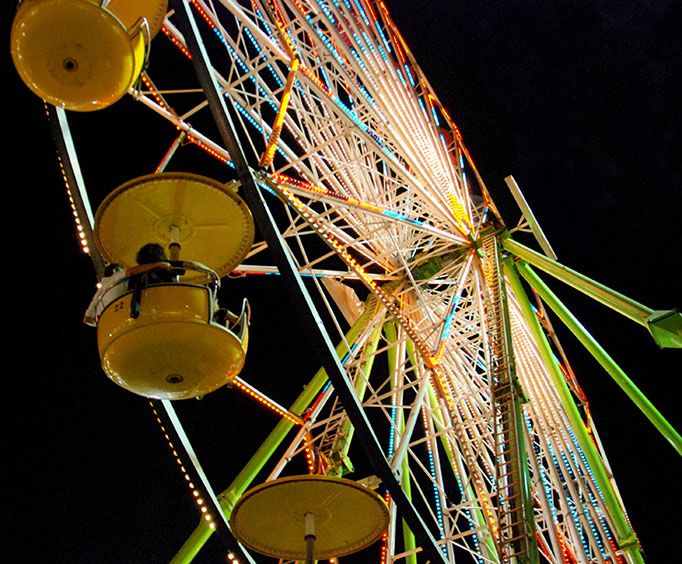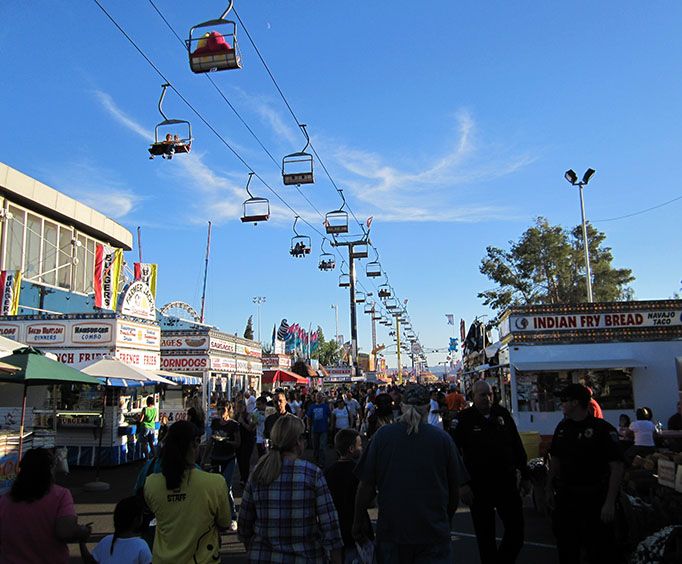 Arizona State Fairgrounds in Phoenix, AZ
1826 W McDowell Rd. Phoenix, AZ 85007
The Arizona State Fairgrounds are near the intersections of Interstates 10 and 17 in southwest Phoenix, Arizona in Encanto Village.
The State Fair Association is a state agency that puts on the fair here every October. Arizona State Fair was started in 1884, well before Arizona was a state, but has had a lot of interruptions over the years due to the depression and world wars. However, the fair has been held without interruption since 1946.
The fairgrounds are a permanent facility and while the state fair is its premier event, it has many other events during the year as well. A couple of other events are the Arizona National Livestock Show and the Maricopa County Home and Garden Showr. The fairgrounds include the Arizona Veterans Memorial Coliseum which hosts large concerts and athletic events. There is also a large grandstand area for major entertainment acts and a rodeo during the state fair.
The Arizona State Fair is one of the largest state fairs in the nation, with more than a million visitors each year. It has a carnival with 75 rides, hosts more than 100 food booths, and 300 businesses with booths selling items or giving away other items. There are also many agriculture-related exhibitions that have been going on for about 100 years. Both national and regionally-known musicians perform concerts and the fair has several community stages where anyone can display their talent.
The fairgrounds may be rented for events by the general public, or by any organization. In addition to the grandstands and the coliseum, there are many other buildings that are available when the fair is not in session. For an unforgettable vacation to Phoneix, AZ then book tons of great things to do in the Phonix area.
Events at Arizona State Fairgrounds