Phoenix, AZ Promotions on Activities and Hotels
Make the most of your Phoenix vacation with these fantastic promotions on hotel rooms and activities in the area! These deals are a fantastic way to plan the perfect vacation while staying within your budget, from a percentage off of your hotel stay to great discounts on activity packages.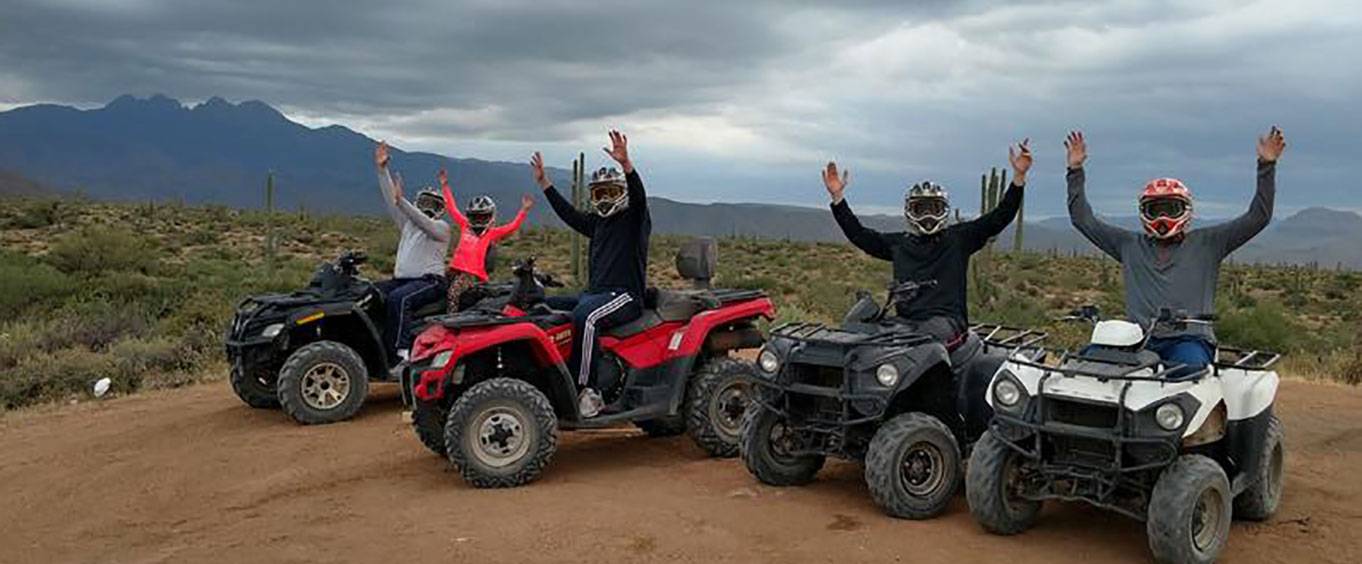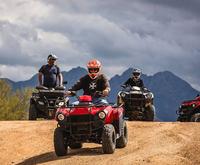 With the ATV & UTV Adventure Tours, guests will have the thrilling experience of riding on or driving either an ATV or UTV through some of Arizona's most enchanting landscapes.
Feb 21
8:00 AM
8:00 AM
8:00 AM
8:00 AM
8:00 AM
8:00 AM
8:00 AM
9:00 AM
2:00 PM
2:00 PM
2:00 PM
2:00 PM
2:00 PM
2:00 PM
2:00 PM
Feb 22
8:00 AM
8:00 AM
8:00 AM
8:00 AM
8:00 AM
8:00 AM
8:00 AM
9:00 AM
2:00 PM
2:00 PM
2:00 PM
2:00 PM
2:00 PM
2:00 PM
2:00 PM
Feb 23
8:00 AM
8:00 AM
8:00 AM
8:00 AM
8:00 AM
8:00 AM
8:00 AM
9:00 AM
2:00 PM
2:00 PM
2:00 PM
2:00 PM
2:00 PM
2:00 PM
2:00 PM
Feb 24
8:00 AM
8:00 AM
8:00 AM
8:00 AM
8:00 AM
8:00 AM
8:00 AM
9:00 AM
2:00 PM
2:00 PM
2:00 PM
2:00 PM
2:00 PM
2:00 PM
2:00 PM
Feb 25
8:00 AM
8:00 AM
8:00 AM
8:00 AM
8:00 AM
8:00 AM
8:00 AM
9:00 AM
2:00 PM
2:00 PM
2:00 PM
2:00 PM
2:00 PM
2:00 PM
2:00 PM
Feb 26
8:00 AM
8:00 AM
8:00 AM
8:00 AM
8:00 AM
8:00 AM
8:00 AM
9:00 AM
2:00 PM
2:00 PM
2:00 PM
2:00 PM
2:00 PM
2:00 PM
2:00 PM
Feb 27
8:00 AM
8:00 AM
8:00 AM
8:00 AM
8:00 AM
8:00 AM
8:00 AM
9:00 AM
2:00 PM
2:00 PM
2:00 PM
2:00 PM
2:00 PM
2:00 PM
2:00 PM
Feb 28
8:00 AM
8:00 AM
8:00 AM
8:00 AM
8:00 AM
8:00 AM
8:00 AM
9:00 AM
2:00 PM
2:00 PM
2:00 PM
2:00 PM
2:00 PM
2:00 PM
2:00 PM
>