The Outlaw Trail 4x4 Tour

Description
The Outlaw Trail 4x4 Tour Photos (1)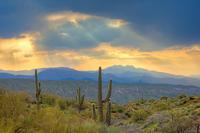 In your life, it is good to take some time off away from the hustles of our daily lives. It is entirely reasonable to want to escape the all familiar daily routine and finally get some air without so much pressure bestowed on us. If you are looking for an adventurous activity away from Phoenix to help you spend some quality time with your family, the Outlaw trail 4*4 tour is the deal you should take. The trip is an ideal choice for families and t is offered a couple of times during the day. The adventure is a 3-hour tour led by a local guide who will give you some inside tips along the way.
Start the tour by boarding a 4*4 jeep and set your adventure at the Sedona historic ranch. There are a lot of attraction sights that will blow your mind away by their beauty. A lot of scenery will be at your disposal for you to have a glimpse. You will be given an opportunity to stop over and take some photos along the way on your tour. Get a chance to gather information about the history of the area, the rock formations, and local lore. You will also drive by the sweeping red rock vistas and have a fantastic experience.
There are a variety of several departures throughout the day that you can select. Your final stop during your tour will be at the tour office. The pickup point of this field trip is at Uptown Sedona Arizona. All children must be in the company of a senior. This trip operates in all weather conditions hence you are required to dress appropriately. You will receive a confirmation when you book the trip.
If you want to be part of this amazing adventure, all you have to do is to book your reservations and be guaranteed the most exhilarating experience you can ever get. I can guarantee you that there won't be any disappointments in this tour.
Check in at the tour office in Uptown Sedona 15 minutes prior to your departure. Board the 4x4 Jeep and set out for your adventure in Sedona's historic ranch land.
Observe the scenery as your guide drives you through Sedona and into the Coconino National Forest. See Snoopy Rock, Elephant Rock, Cathedral Rock, Thunder Mountain, Doe Mesa, Bear Mountain, Loy Butte and more. There will be opportunities to stop for photographs throughout the tour.
Learn about the history of the area, rock formations and local lore and you drive by the sweeping red rock vistas.
Your adventure concludes with drop-off back at the tour office. Just the adventure you needed to complete your vacation.
Pickup & Return:
Uptown Sedona Arizona.

Includes:
Local taxes
Viator brokerage fee
Bottled water
Professional guide/driver

Does not include:

Additional Information:
Confirmation will be received at time of booking
Children must be accompanied by an adult
Operates in all weather conditions, please dress appropriately
The Outlaw Trail 4x4 Tour: 9am Departure
check in 15 min prior
The Outlaw Trail 4x4 Tour: 11 Am Departure
check in 15 min prior
The Outlaw Trail 4x4 Tour: 1 Pm Departure
check in 15 min prior
The Outlaw Trail 4x4 Tour: Sunset
Departure time varies. Call 928-282-3012 for check in time
Book Now!