Phoenix, Arizona Sightseeing Tours & Cruises
When you're in the Phoenix, AZ area, you'll have several sightseeing tours to choose from. Choose from several combo tours, day trips, helicopter tours, motorcoach & bus tours, and train tours. With a variety of tour types, you're sure to find the right tour for you.

Phoenix Sightseeing Tours & Cruises
Enjoy a glass of wine with friends or family while you create a masterpiece at this painting class that includes all the art supplies (canvas, brushes, acrylic paints) and a professional artist that will give guidance and insite.
Available 69 days between Jul 26, 2018 & Dec 29, 2018
View Schedule

Get to know Old Cottonwood and Jerome with our friendly tour that includes several wine tastings and dinner this is perfect to relax and have a great time this tour lasts 4 hours and a half and is worth every penny.

Bring your friends and come along and enjoy a fun tour through Jerome where you have the opportunity to stop and sip, sample and savor some of the beat and most well known wines made and produced in the state of Arizona!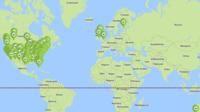 Come join us on a scavenger hunt in Phoenix. You'll be able to solve puzzles and fun Clues. All Wii while you'll be seeing sites of our beautiful city of Phoenix. Come join us for a day of fun.
Available 120 days between Feb 1, 2019 & May 31, 2019
View Schedule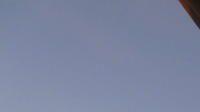 You can experience the beauty of Phoenix in a hot air balloon ride at sunset then you will understand why the sky is known as the painted desert during sunset along with the majestic landscape that surrounds the city.
Available 151 days between Nov 1, 2018 & Mar 31, 2019
View Schedule

You can enjoy a 2 hr cruise on the Desert Belle with a evening out with the girls, for an enjoyable evening or a romantic evening with a complementary glass of red/white wine and listen to some live music.
Available 9 days between Apr 3, 2019 & May 29, 2019
View Schedule
On The Desert Belle Live Music Sunset Cruise on Saguaro Lake you will get to see many amazing sights, wildlife and plants; You will also get to enjoy some wonderful live music, ranging from Jazz to Blues, from different Arizonan bands.
Available 39 days between Sep 15, 2018 & Apr 28, 2019
View Schedule
When looking for sightseeing tours and cruises look no farther than, this comprehensive, locally guide tour through two of the United States most beautiful desert cities, the small group tour of Scottsdale and Phoenix.