Phoenix, Arizona Sightseeing Tours & Cruises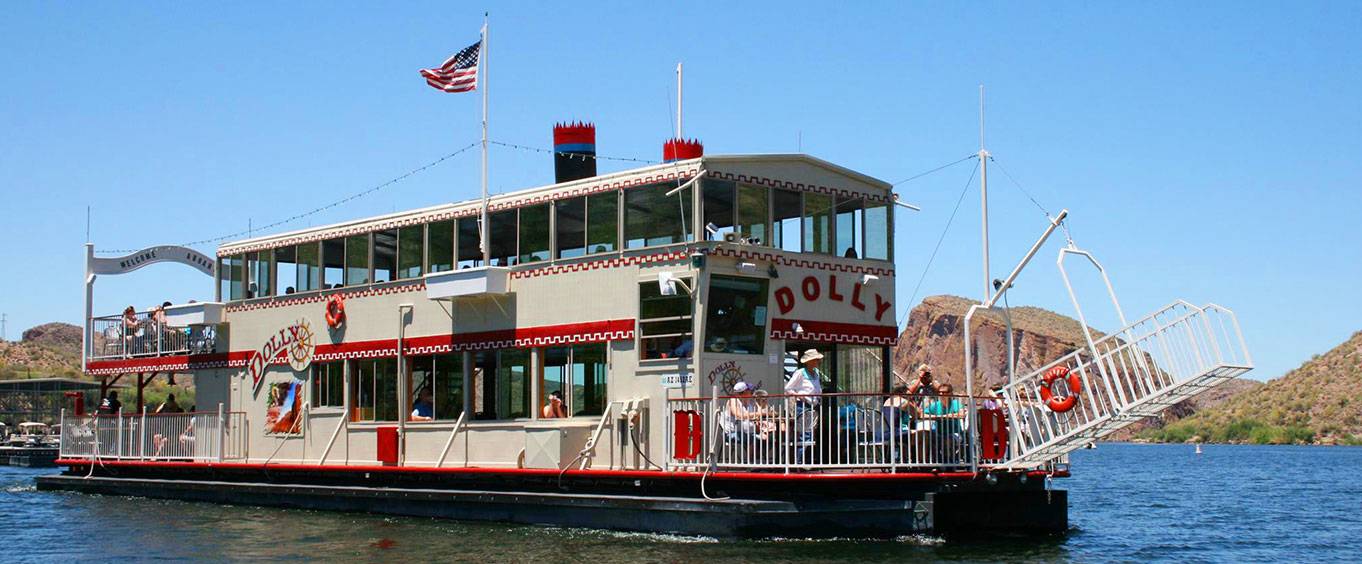 When you're in the Phoenix, AZ area, you'll have several sightseeing tours to choose from. Choose from several combo tours, day trips, helicopter tours, motorcoach & bus tours, and train tours. With a variety of tour types, you're sure to find the right tour for you.
Phoenix Sightseeing Tours & Cruises
If you are visiting Phoenix, Arizona check out the Dolly Steamboat this narrated adventure takes you through 90 minutes of canyons and lets you experience the local wildlife, all while one of our expert guides leads you along the cruise.
Available 70 days between Mar 24, 2019 & Jun 18, 2019
View Schedule
Take a different style of a tour on your next visit to Phoenix and travel the city on your terms at your pace when you participate in the self-guided scavenger hunt challenge; Download the map when you arrive and follow the clues and puzzles to each location!
Available 283 days between Mar 24, 2019 & Dec 31, 2019
View Schedule
On The Desert Belle Live Music Sunset Cruise on Saguaro Lake you will get to see many amazing sights, wildlife and plants; You will also get to enjoy some wonderful live music, ranging from Jazz to Blues, from different Arizonan bands.
Enjoy an incredible sightseeing tour that rises above others; drift gently along above the beautiful and picturesque Arizona landscape with a Sunrise Hot Air Balloon Ride in Phoenix with breakfast.
Available 37 days between Apr 22, 2019 & Jun 30, 2019
View Schedule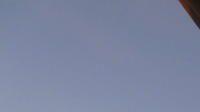 You can experience the beauty of Phoenix in a hot air balloon ride at sunset then you will understand why the sky is known as the painted desert during sunset along with the majestic landscape that surrounds the city.
Available 8 days between Mar 25, 2019 & Dec 21, 2019
View Schedule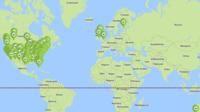 Come join us on a scavenger hunt in Phoenix. You'll be able to solve puzzles and fun Clues. All Wii while you'll be seeing sites of our beautiful city of Phoenix. Come join us for a day of fun.
Available 282 days between Mar 25, 2019 & Dec 31, 2019
View Schedule
This scenic day tour features visits to Uptown Sedona and the Chapel of the Holy Cross and gives guests plenty of time to explore the colorful formations of Red Rock country.
Available 374 days between Mar 24, 2019 & Mar 31, 2020
View Schedule
Combine an amazing Grand Canyon day tour with the breathtaking views of a helicopter ride with this combination tour that takes you on a land tour of the canyon rim and Navajo Reservation as well as taking to the skies to show you the North Rim of the Grand Canyon, along the Colorado River, and through the Dragon Corridor for more photo opportunities and sweeping views than you can imagine!
Available 374 days between Mar 24, 2019 & Mar 31, 2020
View Schedule