Sonoran Desert Hummer Adventure Tours

Cline Cabin Rd Fort McDowell, AZ 85264
1-800-987-9852
Description
Sonoran Desert Hummer Adventure Tours Photos (12)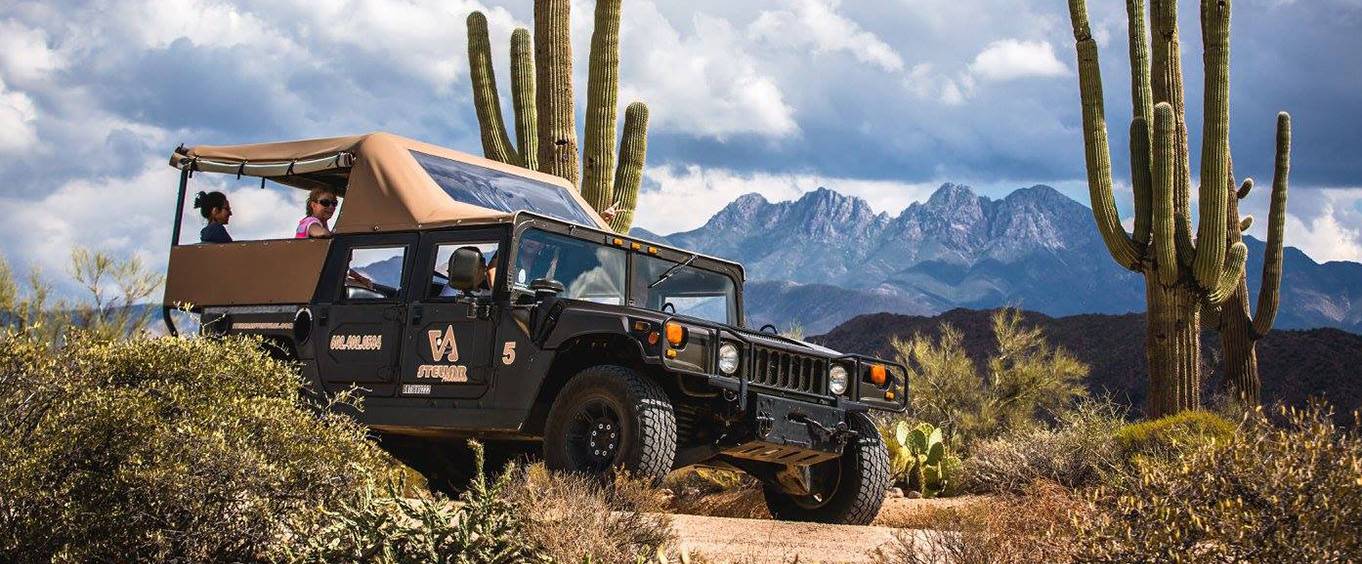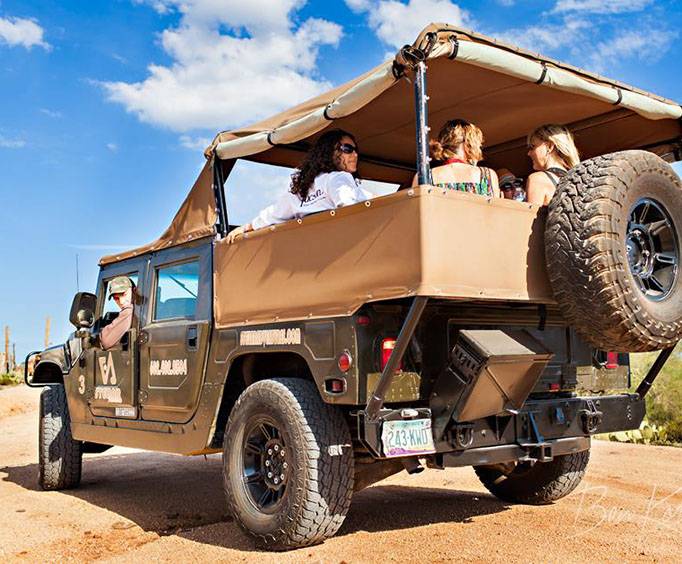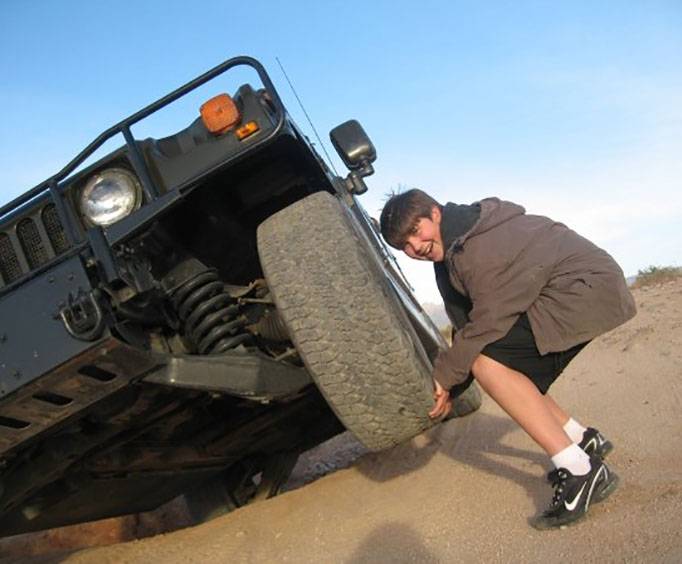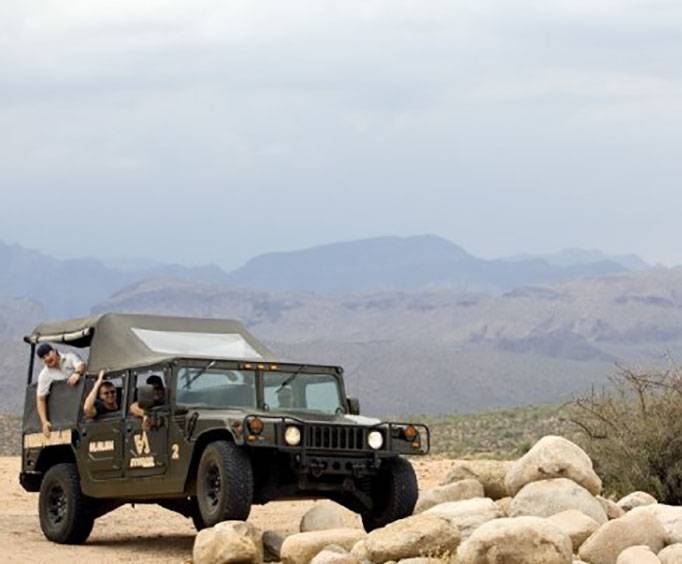 Sonoran Desert Hummer Adventure Tours are a great way to spend your vacation days in the Sonoran Desert. Get away from Phoenix for great views of the Superstition Mountains, Bulldog Canyon, and so many other gorgeous areas in the region. The Hummer H1 will conquer any terrain, making these tours even more enjoyable, with the ability to get to places that many other vehicles can't. The Hummer provides a thrilling ride and a one-of-a-kind experience you can't get elsewhere.
Come hear old Apache legends of how the entrance to the underworld lies deep within the Superstition Mountains, or about how others have speculated about the mountains playing host to a gold mines full of treasure. Learn about area history and the flora and fauna of the region while you are taken through approximately twenty miles of dust-covered trails.
Take in some of the best panoramic views of the mountains that make the trip so memorable. With several tour options, guests can choose what best suits their needs and makes their adventure more personal.
The Hummer Adventure Tours are a great addition to any vacation to Arizona, so be sure to check them out. Book your tour today!
Basic H1 Hummer Tour
Hop in the backseat of a Hummer H1, and see desert trails that sprawl through the Superstition Mountains. Enjoy three to four hours and roughly twenty miles of exciting, rugged trails. This Hummer tour includes looks into Bulldog Canyon Trail and more while allowing guests to get a thrilling adventure along the way.
Advanced H1 Hummer Tour
Packed with even more excitement than the Basic H1 Hummer Tour, this option has all the beauty of the basic and still provides the same desert views, though in longer duration. Tour lasts roughly three to four hours. Prepare to experience everything awesome that an H1 Hummer can do, including scaling a 22-inch vertical wall and conquering a 60-degree incline!
Hummer & ATV/UTV Adventure Combo
Enjoy a ride along the desert trails in an H1 Hummer, and then kick up some dirt on an ATV or UTV to add even more thrill to the adventure. This option is perfect for those adrenaline junkies. Tour lasts approximately three to four hours.
Book Now!