Sesame Place Langhorne, PA
100 Sesame Road Langhorne, PA 19047 |
1-800-987-9852

Sesame Place features a bright colorful world of familiar friends, awesome adventures, and exciting rides perfect for even the youngest of guests, And a new area, Cookie's Monsterland provides even more fabulous, furry fun!

Details

Most guests spend 5-8 hours at the park.

Appropriate for All Ages

Handicap Accessible

Both Cameras and Video Cameras are Permitted

Restaurant and Gift Shop On-site

View Schedule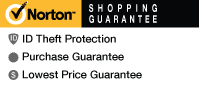 Description
Sesame Place Theme Park offers a unique setting complete with the lovable characters of Sesame Street and a variety of thrill rides that cater to a younger audience for a theme park experience that is sure to not leave the younger members of your party out of the fun.
At Sesame Place, we know that kids grow up fast, but they're only young once. So splash and spin. Slide and ride. Or hug a furry friend. The only hard part is deciding where to start. Will it be the fun-filled rides, "Dining with Big Bird & Friends" or singing along with a live stage show? No matter where you begin, you'll end your day full of memories with your family and your Sesame Street friends.
New for 2015, Sesame Place is celebrating its 35th birthday! So don't miss out on the exciting festivities all season long, including the new Neighborhood Birthday Party Parade.
Cookies Monster Land Attractions
Captain Cookie's High 'Cs' Adventure - Rocking on the waves, with sea breeze blowing.
Oscars Rotten Rusty Rockets - Take a grouchy fun ride in a 'garbage can' space rocket!
Monster Mix Up - Spin up some giggles on a furry monster-style teacup ride.
Monster Clubhouse - 3-stories of net climbing adventure
Mini Monster Clubhouse - A crawling, climbing, colorful adventure in a soft and safe structure for toddlers.
Honker Dinger Derby
Flying Cookie Jars
Dry Rides & Attractions
Elmo's World - Features four rides including Elmo's Cloud Chaser, Peek-a-Bug, Blast Off, and Flyin' Fish.
Vapor Trail - This twisting and turning steel roller coaster is a great first coaster for young ones.
And more!
Wet Rides & Attractions
Bert & Ernie's Slip & Slide - These two intertwining, full-body slides have you racing to the bottom for a wet splash.
Big Bird's Rambling River - A relaxing lazy river that stretches 1000 feet throughout the park.
Ernie's Waterworks - Lots of fountains and water-sprayer in this wet playground.
Sky Splash - Ride in a six person circular raft as you glide across accelerator slides and take thrilling plunges.
Teeny Tiny Tidal Wave - A 10,000 square foot wave pool where the water tops off at 24 inches making it perfect for the little guys.
And more!
Still Have Questions?

Events at:
Sesame Place Langhorne, PA:
Saturday, 3/19/2016

-

Sunday, 3/27/2016

Location:

Spring Break

Are you looking for a park to take your little ones this year for Spring Break?
Location:

Memorial Day BBQ At Sesame Place Theme Park

Sesame Place Theme Park's Memorial Day BBQ is a great event for families who want to take advantage of Memorial Day by having a great time with their favorite Sesame Street characters.
Reviews

LANGHORNE PA
HOTELS & VACATION PACKAGES
MOST POPULAR THINGS TO DO
IN LANGHORNE PENNSYLVANIA