Sesame Place Langhorne, PA
100 Sesame Road Langhorne, PA 19047 |
1-800-987-9852

If you are looking for an amazing adventure for the kiddos, look no further than Sesame Place in Langhorne, PA; with a plethora of thrilling, kid-friendly rides, stunning shows, and character interactions that are sure to delight kids and adults alike, the park is perfect for making memories.

Details

Most guests spend 5-8 hours at the park.

Appropriate for All Ages

Handicap Accessible

Both Cameras and Video Cameras are Permitted

Restaurant and Gift Shop On-site

View Schedule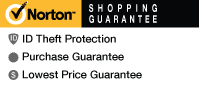 Description
Go before they grow™ and experience Sesame Street like you never have before. The park is home to many different attractions, rides, shows, and plenty more to provide quality entertainment for its youngest visitors (and those who are young at heart). Whether you want to meet Elmo, ride on the carousel, or hang out at The Count's Splash Castle, Sesame Place is truly the place to be.
Dry Rides & Attractions
1-2-3 Smile With Me: This attraction is great for the kiddos who are itching to meet Elmo and friends. Get pictures taken with Elmo, Cookie Monster, and all of the iconic characters and interact with them for an unforgettable experience.

Blast Off:
Blast Off holds true to its name as guests are strapped in and launched into the sky. The UFO soars to new heights on the way to Planet Elmo. Perfect for your little astronaut-in-training, Blast Off offers fun for the entire family.

Captain Cookie's High 'C's' Adventure:
Join the pirate Captain Cookie on this sailing expedition with Captain Cookie's High 'C's' Adventure. Guests are starpped into their mini ships as they navigate the waves in classic Tilt-a-Whirl fashion.

Elmo's Cloud Chaser:
Take to the skies with Elmo's Cloud Chaser where you will get great views of the park as you spin around in this classic swing ride.

Flying Cookie Jars:
The Flying Cookie Jars attraction takes guests 40 feet off of the ground and spins them around and around. The ride is also great for getting a bird's-eye-view of the park.

Flyin' Fish:
Hop onto a giant Elmo fish for an adventure through the ocean on this fantastic ride. Guests will get the feeling of swimming along as they are spun around in a fishy frenzy.

Honker Dinger Derby:
The Honker Dinger Derby is a great ride for those who are seeking a bit of a thrill. Choose your derby car and hold on tight as you are spun, twisted, and turned around in this dizzying attraction.

Mini Monster Clubhouse:
Great for the littlest of guests, the Mini Monster Clubhouse features a soft playhouse especially designed for kiddos five and under.

Monster Clubhouse:
For the bigger monsters in your party, check out the Monster Clubhouse. The play area features three stories of fun with a net climb and more. The best part? Parents can play too!

Monster Mix-Up:
The Monster Mix-Up is Sesame Place's take on the classic teacup-style rides. Spin to your heart's content with your favorite characters and the entire family.

Oscar's Rotten Rusty Rockets:
Oscar the Grouch and his friend Slimey are your guides on this amazing ride. Oscar's Rotten Rusty Rockets ride takes guests through various twists and turns. Pick your favorite garbage can and hold on tight for a great time!

Peek-A-Bug:
Climb onto the back of a caterpillar as you explore the grassy jungle of Elmo's garden.

Sesame Neighborhood:
At Sesame Neighborhood, fans of Sesame Street will rejoice in the life-size recreation of the set. Plenty of your favorite characters fill the street, providing great photo opportunities and amazing memories to cherish.

Snuffy's Slides:
Join the fluffy Snuffy and glide down his slides at this age-appropriate, kids-only attraction. Race your friends and family on the double slide setup.

Sunny Day Carousel:
Climb atop the colorful crew of horses at the Sunny Day Carousel.

The Count Around:
This mini ferris wheel offers plenty of fun for the whole family. Choose your hot air balloon and prepare for an adventure through the clouds.

The Count's Fly By:
The Count's Fly By attraction is perfect for all ages. Climb aboard your glider or plane as you soar in the sky.

The Castle Swing:
Join the Count at his castle and climb into the Castle Swing attraction. This double-sided swing is definitely kid approved.

Vapor Trail: This twisting and turning steel roller coaster is a great first coaster for young ones.

Wet Rides & Attractions
Bert & Ernie's Slip & Slide:
These two intertwining, full-body slides have you racing to the bottom for a wet splash.
Big Bird's Rambling River:
This relaxing lazy river stretches 1000 feet throughout the park.

Ernie's Waterworks:
There are lots of fountains and water-sprayers to delight in this wet playground.

Sky Splash:
Ride in a six person circular raft as you glide across accelerator slides and take thrilling plunges.

Teeny Tiny Tidal Wave:
This 10,000 square foot wave pool is perfect for the little ones.

And more!

Shows & Parades
Elmo the Musical - Live at Sesame Place!
Neighborhood Birthday Party Parade

Character Interactions
Dine with Elmo & Friends:
For a great interaction with some of the most iconic Sesame Street characters, the Dine with Elmo & Friends experience is definitely a park favorite.

With so many rides to embark upon, characters to meet and greet, and memories to make, a trip to Sesame Place in Langhorne, PA is definitely an amazing experience for all ages.
Reviews

MOST POPULAR THINGS TO DO
IN LANGHORNE PENNSYLVANIA