Philadelphia, Pennsylvania Attractions
Attractions in Philadelphia, Pennsylvania run from enjoyable dinner cruises to exciting theme parks, so you'll never run out of fun things to do while vacationing. The
Sesame Place Theme Park
takes the characters we all know and love from Sesame Street and places them in a magical theme park of their own children of all ages can enjoy.

Stroll around a park that looks like it was taken from a television show, enjoying attractions like the Count's Castel, Elmo's World, and Big Bird's Rambling River, all with decorations and characters from Sesame Street.
Available 93 days between Jun 21, 2018 & Dec 31, 2018
View Schedule
For vacationers reading this who want a tour that includes attractions, Pennsylvania's Philadelphia is quite an ideal vacation trip destination, so take a look at this super good "Philadelphia Dinner Cruise with Buffet" deal for a grand ol' time.
Available 89 days between Jun 27, 2018 & Nov 30, 2018
View Schedule
See the attractions of Philadelphia from the deck of the boat while enjoying a gourmet lunch buffet, deck games, fit in a dance or two, or just get back, relax and listen to the narrated tour.
Available 116 days between Jun 20, 2018 & Nov 30, 2018
View Schedule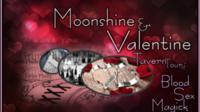 Attractions are a great way to spend a voyage, so gear up for this fantastic "Moonshine and Valentine Tavern Tour" vacation deal around absolutely beautiful Philadelphia in Pennsylvania to bring this grand tour to a whole different level.
Available 25 days between Jun 22, 2018 & May 18, 2019
View Schedule
If the next outing you're going to plan needs more attractions, Philadelphia, Pennsylvania, is really an ideal choice, so take a gander at this "One Liberty Observation Deck Philadelphia: Sun and Stars Pass" package to have one unbeatable, memorable time.
If this vacation escape needs attractions, Philadelphia, Pa., is actually an awesome vacation getaway choice, so sign up for this fantastic "One Liberty Observation Deck Philadelphia General Admission" vacation offer to make sure that your people have an amazing adventure.
Attractions are a guaranteed way to have never-ending fun during a vacation escape, so be prepared for this "Independence Seaport Museum Admission" arrangement during your stay at Philadelphia in Pennsylvania to create an excellent outing.
Pricing and schedule are currently unavailable.

Attractions are a super good way to spend a vacation outing, so ready yourself for this "Museum of the American Revolution Admission" package offer while staying in overwhelmingly awe-inspiring Pennsylvania's Philadelphia.
Pricing and schedule are currently unavailable.