The City of Brotherly Love has seen the early moments of American history and has played a part in some of the most important events of country's past.

Details

Trolley Tour Takes Approximately 1.5 Hours, and Pass Is Good for 2 Days

Complimentary Courtesy Shuttle Available

Appropriate for All Ages

Handicap Accessible

Both Cameras and Video Cameras are Permitted

Gift Shop On-site

View Schedule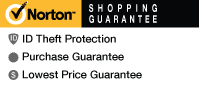 Description
Established in 1682, Philadelphia has long been a destination for many tourists from around the world. During this hop-on hop-off bus tour, riders will be taken on an over-90-minute narrated loop that hits 21 of the hottest spots in the city, such as the Betsy Ross House, the Franklin Institute, and Penn's Landing.
Witness and hear the story of the crack in the Liberty Bell, or say hello to your animal friends at the country's oldest zoo. Sink your teeth into the juicy signature sandwich known as a Philly Cheese Steak, and learn about some of the Founding Fathers of the nation. Tour the city on your own schedule, and get tidbits of information from your experienced bus guides.
Your bus pass is good for two days so you may consider hopping off at a few of the famous locations and then re-boarding when the next bus comes around. Make sure you leave enough time to get the whole bus loop in though, because a guide will be delivering a plethora of knowledge about the city as you pass the different sites.
For those requiring handicap accessibility, the tour requires 24-hour notice.
Designated Stops:
Independence Visitor's Center
Betsy Ross House*
National Constitution Center*
Chinatown
Famed Steps from Rocky the Motion Picture
Eastern State Penitentiary*
Philadelphia Museum of Art*
Philadelphia Zoo*
Many More
*Admission fees not included
Options:
Philadelphia Big Bus Double Decker Hop On - Hop Off 72 Hour Pass
Available Now until 12/31/2016 View Detailed Schedule
With this 72-hour hop on/hop off pass, you will be able to experience Philadelphia the way that you want. Take as much or as little time as you wish exploring 21 of the greatest places in the city including Chinatown, the steps from Rocky, and the Philadelphia Zoo. Admission fees not included.
Philadelphia Big Bus Double Decker Hop On - Hop Off 48 Hour Pass
Available Now until 12/31/2016 View Detailed Schedule
Explore Philadelphia in-depth with this 48 hour hopper pass. For two consecutive days, you can join or leave the tour at any of the many stops.
Reviews
Great way to get an overview of the city. The pass says it is good for 24hrs which actually means 2 days because they operate basically from 9:45 am til 5:15 pm so i think it is an excellent value. The only down side is the waiting time between buses which was 45 mins between stops. We were only in philly for 1 day unfortunately so we didn't take full advantage of the service. I would highly recommend this tour to anyone seeing philly for the first time!
-- Marilyn Young - Boise, ID

Great tour if you can be on top of bus. Not so great if you are stuck on the bottom. Get there early and do the entire tour first. Then decide where you want to get off and explore the second time around. You can hop on and off for 24 hours.
-- Lisa Trull - Ellenboro, NC

I live close to philly. We belong to the zoo and the franklin institute, so we're down there all the time, but my son is very into american history at the moment, and walking to each historical site would be impossible, especially in the summer heat. Frankly i felt silly getting tickets on a tourist bus, but we had such a spectacular time, i think we may try the duck tour next!! The guide on the big bus was informative and funny, we got off and delved into some of the sites a little further, and then were picked up and taken to the next. It was like hiring a private car, only better!
-- Kristen Koseski - Newtown, PA


HOTELS & VACATION PACKAGES