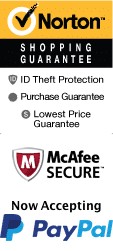 Learn to Surf: A Thrilling Adventure on Pensacola Beach, FL

Ready for an adrenaline-pumping experience on the Gulf of Mexico? Look no further than Learn to Surf, located on the gorgeous Pensacola Beach, FL. This activity is perfect for all adventure-seekers, whether you are a seasoned surfer or have never stepped foot on a surfboard. Come experience the beautiful waves and sandy beaches while learning an exciting new skill.

Your experience at Learn to Surf will start with basic instruction and surfing techniques from experienced instructors. They will guide you through the process of catching your first wave and will make sure you are comfortable and safe throughout the lesson. The scenery alone is worth the visit to Pensacola Beach, but once you ride a wave for the first time, you will undoubtedly be hooked.

During your lesson, you will get to experience the crystal-clear waters of the Gulf of Mexico and the beautiful white sandy beaches of Pensacola Beach. Expect to spend an hour and a half in the water with a small group of other beginners and experienced surfers, making for a fun, social experience.

History and Highlights

Learn to Surf is a unique and exciting way to experience Pensacola Beach. With unmatched views of the emerald waters and winter swells, surfers of all skill levels can enjoy the experience. For those who are physically fit and willing to learn, surfing is a great way to explore the beach and appreciate its natural beauty.

In addition to its scenic location, Learn to Surf is staffed with experienced and knowledgeable instructors whose passion and expertise make for an unforgettable experience. They are dedicated to ensuring that clients have a fun, safe, and memorable surf lesson.

Closing

In summary, Learn to Surf on Pensacola Beach, FL, is a thrilling and unforgettable experience for all adventure-seekers. With experienced instructors, stunning scenery, and an opportunity to learn a new skill, this activity is perfect for anyone looking to try something new in a beautiful setting. Don't miss out on this unforgettable experience on the Gulf of Mexico and book your lesson today!
Book Now!