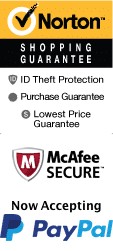 Glass Paddle Pensacola Beach
Experience the beauty of Pensacola Beach from a whole new perspective with the Glass Paddle Pensacola Beach activity, located in Pensacola Beach, FL. This fun-filled activity offers a unique and exciting adventure that is perfect for all ages. With clear glass-bottom kayaks and paddleboards, you'll get to explore the exceptionally clear water and see stunning marine life below as you paddle through the emerald green Gulf of Mexico.

On this 2-hour tour, you'll set out on a one-of-a-kind paddling adventure with a certified guide, who will lead you to some of the most fascinating spots along the beach. The guide will also give you information about the diverse marine life in the area, including sea turtles, rays, and colorful fish. You'll also get the chance to explore the beautiful shorelines and spot some of the area's most iconic landmarks, including the Pensacola Beach Gulf Pier.

The Glass Paddle Pensacola Beach activity requires no prior experience, and is easily accessible. Guests simply need to arrive at the designated meeting spot along the beach, where they will be given a brief safety instruction and overview of the tour itinerary. The kayaks and paddleboards are comfortable and easy to use, with adjustable paddles to suit the height of each guest. This activity is perfect for those seeking a laid-back adventure on the water.

During the tour, guests can fully immerse themselves in the natural beauty of Pensacola Beach, witnessing the vibrant marine life and clear waters from the unique vantage point of their glass-bottom kayak or paddleboard. From shimmering fish to sea turtles, there are endless opportunities to see the incredible natural wonders of Pensacola Beach.

This activity is perfect for families, couples, and solo travelers looking for a one-of-a-kind experience that will create unforgettable memories. Whether you're a nature enthusiast, an adventure seeker, or just looking for a fun day out on the water, Glass Paddle Pensacola Beach is the perfect option.

In conclusion, Glass Paddle Pensacola Beach is a must-try activity for those visiting Pensacola Beach. With stunning marine life, clear waters and beautiful scenery, this tour promises a memorable experience for all. Don't miss out on this unique opportunity to explore Pensacola Beach's beautiful marine life and see the island from a whole new perspective!
Book Now!