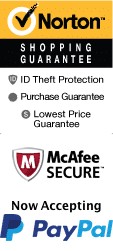 Bayou Buzz Coffee Tasting Tour
Are you a coffee enthusiast looking for a unique tasting experience? Look no further than the Bayou Buzz Coffee Tasting Tour in Pensacola Beach, Florida! This fascinating tour will take you on a journey through the rich and diverse history of coffee, while allowing you to sample some of the finest brews available.

Upon arrival, you'll meet your knowledgeable guide, who will take you on a tour of the Bayou Coffee Factory. You'll learn about the various coffee beans and the roasting process that gives each cup of coffee its unique flavor. And of course, no coffee tour would be complete without tasting various brews! Sample a variety of coffees, from light-bodied to dark and robust.

After the tour, you'll have the opportunity to explore the nearby shops and cafes for even more coffee tasting. You'll discover small batch roasters, artisanal blends, and unique brews that you won't find anywhere else. Whether you prefer a classic espresso or a trendy cold brew, the Bayou Buzz Coffee Tasting Tour has something to suit every taste.

This tour lasts approximately 2 hours and requires a moderate amount of walking, so be sure to wear comfortable shoes. And don't forget to bring your camera – the picturesque setting of Pensacola Beach provides the perfect backdrop for an unforgettable coffee tasting experience.

Overall, the Bayou Buzz Coffee Tasting Tour is the perfect way to spend an afternoon in Pensacola Beach. You'll learn about the fascinating history of coffee, sample delicious brews, and explore the charming coffee shops and cafes. Book your tour today and discover the joys of coffee like never before!
Book Now!