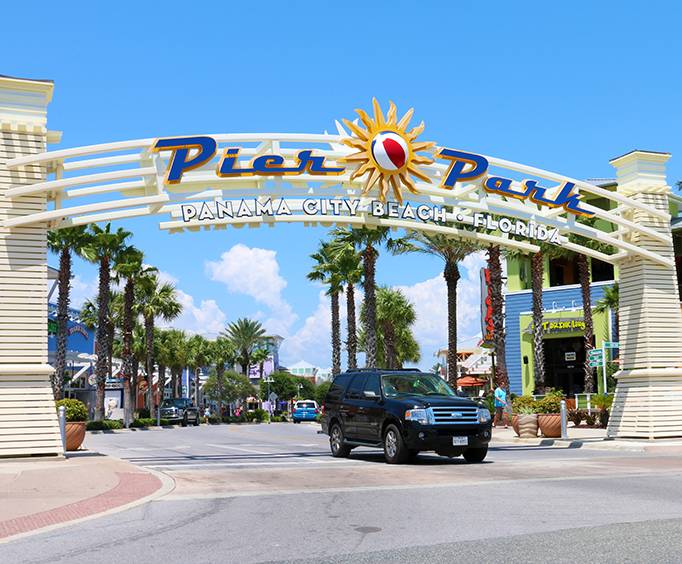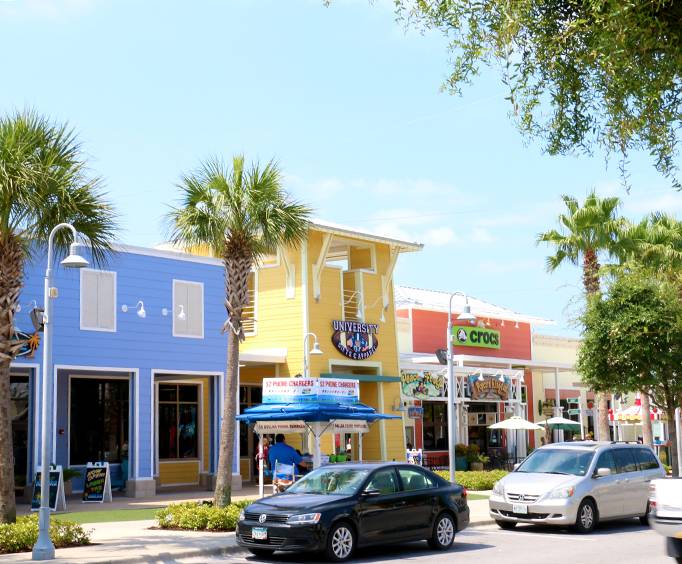 Pier Park in Panama City Beach, FL
15700 L C Hilton Jr Dr. Panama City Beach, FL 32413
Pier Park in Panama City, FL is a shopping and entertainment complex spanning 900,000 square feet. This premiere destination offers shopping, dining, and specialty shops for a host of visitors and residents of Panama City, FL. This outdoor mall is conveniently located close to the beach, so after a day of swimming and fun you can enjoy a stroll on the pier with family and friends. Grab a cool refreshing drink or maybe stop in at the local ice cream shop to cool off. There's lots to do.
Vacationers will enjoy strolling through the pier while enjoying a variety of shopping options. After shopping one can have lunch at any one of the many dining options available at this Northwest premiere destination. The park has a ton of shops and a fun little amusement park for thrill seekers. Adults and children will love the Dave and Busters there and the pier also has laser tag for all to enjoy.
The fun family friendly atmosphere is very appealing to tourist everywhere. The pier has a very inviting atmosphere with fun attractions and a variety of fun things to do. There is plenty of parking and the area is clean and well kept. If you decide that you want to take in a movie there is a cinema on cite. The Pier Park in Panama City, FL has everything you will need to keep you and your family entertained. The Pier Park in Panama City, FL is a great destination spot for your next spring or summer vacation.