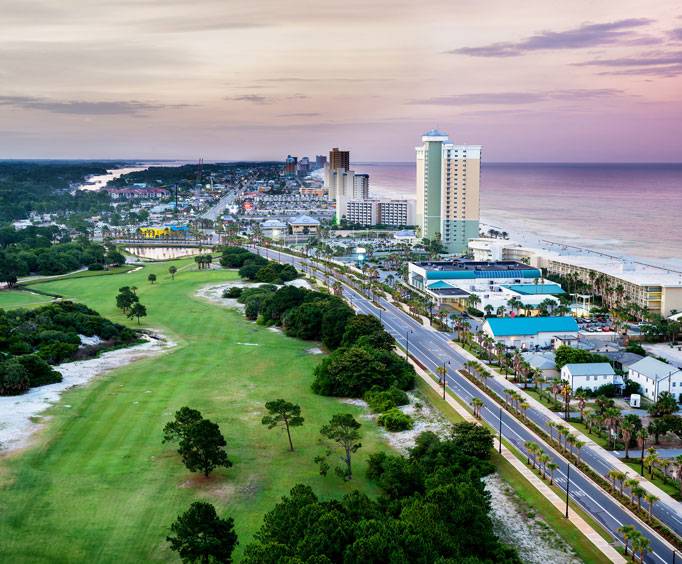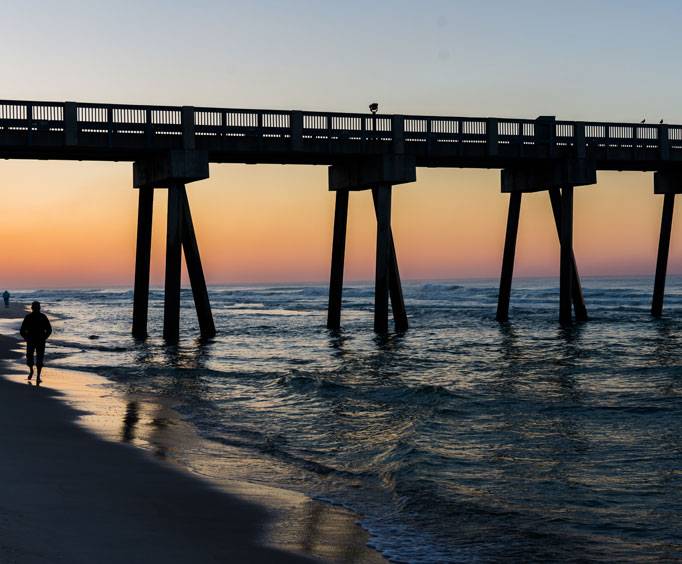 Panama City Beach Area, FL
The Panama City Beach Area, which is located on the beautiful Florida panhandle, is overflowing with activities. With 27 miles of beautiful turquoise waters and soft white sandy beaches, the area offers visitors an abundance of fun under the Florida sun. Spend endless vacation days taking in all the area has to offer.
The options for activities around the Panama City Beach Area are truly endless. There is St. Andrews State Park for individuals looking to take part in some boating, swimming, or camping. The local tropical-themed water park, Shipwreck Island Waterpark, is an excellent option for families that are looking for some fun in the sun. There is also a Shopping Pier Park, WonderWorks, Putt-putting, golfing, and so many more activities. Panama City Beach Area is truly unique in that it offers a vast amount of entertainment all while so close to the ocean. Visitors are able to plan short trips or extended stays depending on the amount of time they have available. Plus, there is affordable lodging throughout the area.
The Panama City Beach Area, also referred to widely as the PCB, is an extremely popular destination because there are activities available for individuals of all ages. The PCB is a great vacation spot for couples, families, and even trips with friends because it lends an array of options to please the masses. And all of course while being on the beautiful Florida panhandle and having gorgeous views throughout your stay.
Events at Panama City Beach Area