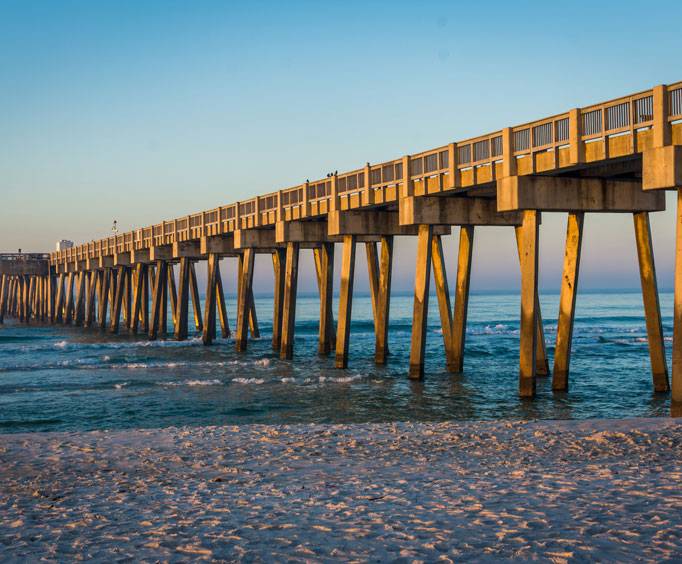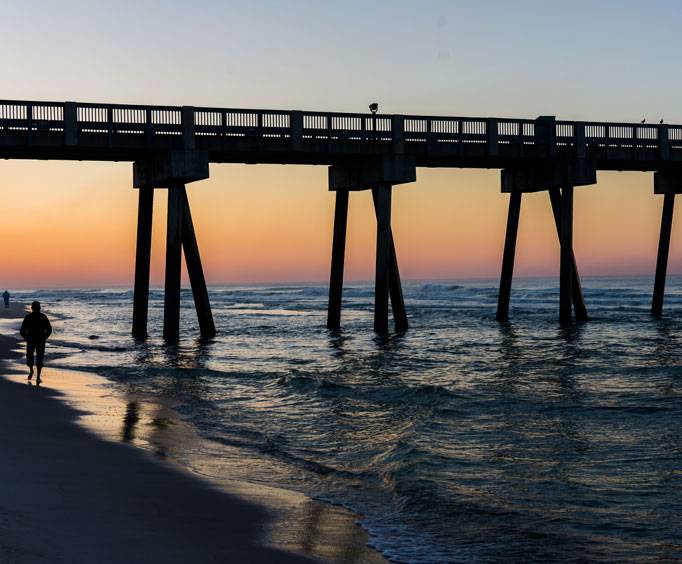 M.B. Miller County Pier in Panama City Beach, FL
12213 Front Beach Rd.
The M.B. Miller Pier overlooks the ocean at Panama City Beach, FL. For a nominal fee guests can walk the pier or fish. The pier offers excellent views of the ocean as well as the beach itself. Annual passes can also be acquired for residents or frequent visitors.
The M.B. Miller Pier is a popular attraction at Panama City Beach as it offers a long stroll over the water. It is a great spot for scenic views, offers great photo opportunities, and provides an excellent location to fish. If you want to enjoy a day at the beach without getting wet or messing with sand the M.B. Miller Pier is a great stop. It is also a good beach destination for an early morning or a night of stargazing.
Panama City Beach holds the title of one of the world's most beautiful beaches. The beach has seen many changes in its tenure. Most of it occurring in the mid-2000's with the construction of huge motels and high-rise condos. Panama City Beach is a big open space and see a lot of traffic. In 2018, the beach was one of many locations to be damaged by Hurricane Michael.
M.B Miller Pier has been a popular attraction for many years. It has also hosted numerous events such as concerts. The Kings of Leon were a recent band to perform at the pier. Live events such as this happen with frequency at the pier. The main attraction of M.B. Miller pier is its size. The wide walkway allows for lots of traffic. It is a great place to just relax and take an interesting walk. The view of Panama City Beach is breathtaking and the fishing is great.
Events at M.B. Miller County Pier