Thanksgiving in Panama City Beach, FL
Create Your Custom Package
Enjoy a relaxing Thanksgiving this year in Panama City Beach, FL.
Whether you'd like a traditional holiday meal, or something less conventional, you'll be sure to find it in Panama City Beach.
There are a number of great activities in this tourist town, that run the gauntlet from go-karts, exploring underwater shipwrecks, golf, and local amusement parks.
Instead of slaving in a hot kitchen this Thanksgiving, pack up the family and head on over to the pristine white sands of Panama City Beach.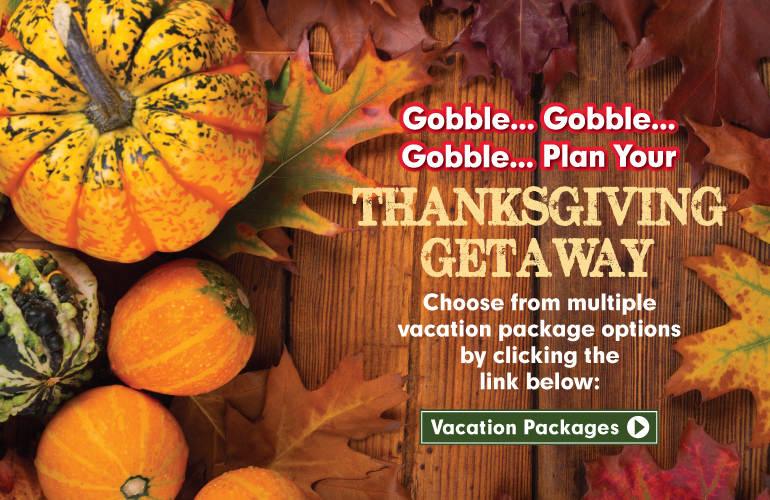 HOTELS & VACATION PACKAGES