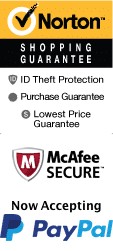 Small Group Guided Shore Dives in St. Andrews State Park, Florida
Discover the spectacular underwater world of St. Andrews State Park in Florida with the Small Group Guided Shore Dives. You will have the opportunity to explore the beautiful reefs and experience a variety of marine life while enjoying the crystal-clear emerald waters of the Gulf of Mexico.
Upon arrival, you will receive a safety briefing and be equipped with all necessary gear by your knowledgeable and experienced dive guide. Then, you will embark on a guided shore dive with a small group of up to six divers and have the chance to see various fish species, including rays, sea turtles, and even dolphins.
The tour typically lasts around two hours, and you will spend around 30-45 minutes underwater, depending on your air consumption rate. The dive site is located within the bay and is reachable by a short walk from the beach. The guide will lead you through every step of the dive, ensuring that you feel comfortable and confident while exploring the underwater wonders.
St. Andrews State Park also offers excellent beach facilities, including picnic areas, restrooms, and outdoor showers. After the dive, you can relax on the white sandy beach and enjoy the beautiful scenery around you.
This activity is suitable for all skill levels, from beginners to experienced divers. No previous diving experience is required, but participants must be at least 10 years old and in good health. If you are a certified diver, please bring your certification card, and if not, you can arrange for a Discover Scuba Diving Lesson with the tour operator.
In summary, the Small Group Guided Shore Dives in St. Andrews State Park is an excellent opportunity to explore the magnificent underwater world and encounter several marine species. Whether you are a beginner or an experienced diver, you will enjoy this fantastic experience. Book your tour now and unlock the secrets of the Gulf of Mexico.
Book Now!