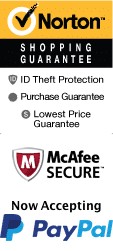 Scuba Certification Panama City Beach
106 Thomas Dr Panama City Beach, Florida 32408
1-800-987-9852
Chat Now
If you're looking for an incredible adventure in the Panama City Beach area, there's no better option than scuba diving certification. With crystal clear waters and an abundance of marine life, this activity will provide an unforgettable experience that is both exhilarating and educational.
Over the course of several days, you'll learn everything you need to know about scuba diving. You'll receive classroom instruction on diving theory, safety techniques, and equipment usage before practicing your skills in a pool. Finally, you'll head out to the open water with an experienced instructor to complete your certification dives, where you'll see a diverse array of fish and other sea creatures up close.
This certification will allow you to explore the underwater world with confidence and safety. You'll be able to rent equipment and join dive trips all over the world, immersing yourself in new and exciting environments. Plus, scuba diving is a great way to stay active and healthy, with many physical benefits such as improved cardiovascular health and muscle strength.
The scuba certification course takes approximately three to four days and can be completed in either a group setting or one-on-one with an instructor. You'll need to be at least 10 years old and comfortable swimming in the water, but no prior experience is necessary. The course includes all necessary equipment and materials.
In addition to the exciting diving experiences, scuba certification is a great way to meet new people who share your love of the ocean. You'll be part of a community of divers who enjoy exploring the beautiful underwater world and sharing their adventures with others.
Overall, scuba certification is an unforgettable experience that will provide you with lifelong skills and memories. Whether you're a beginner or an experienced diver, there's no better way to appreciate the beauty of the ocean and all it has to offer. So don't miss out on this incredible opportunity – sign up for scuba certification today!
Frequently Asked Questions for Scuba Certification Panama City Beach:
Approximately how long does the Scuba Certification Panama City Beach last?

It takes three days to get scuba certified.
Book Now!