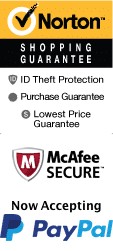 Outer Space One Hour Escape Game
Are you ready for a thrilling adventure that takes you straight to outer space? Look no further than the Outer Space One Hour Escape Game in Panama City Beach, FL. This unique activity provides a one-of-a-kind experience that's perfect for anyone looking to immerse themselves in an exciting and challenging escape game.

Players will be locked in a themed room filled with puzzles, riddles, and clues that will lead them closer to their ultimate goal: escaping the room before time runs out! The Outer Space One Hour Escape Game is a must-try activity for anyone who enjoys a good challenge and an out-of-this-world experience.

The tour begins as soon as you enter the themed room. Players will need to work together to solve the puzzles and clues scattered throughout the room in order to unlock secret compartments and hidden areas. The clues and challenges are designed to be difficult, but not impossible, so players of all ages and experiences are welcome to join in on the fun.

The Outer Space One Hour Escape Game is located in the heart of Panama City Beach and typically lasts for one hour. No minimum number of participants is required, but groups are encouraged to book ahead of time to secure their spot. The activity is also perfect for team-building exercises or group outings.

History and highlights of this activity include the fact that the Outer Space One Hour Escape Game has been praised for its creativity and attention to detail. It's a favorite among locals and tourists alike, and is the perfect way to spend an hour challenging yourself and having fun.

In conclusion, if you're looking for a unique and exciting activity in Panama City Beach, the Outer Space One Hour Escape Game is the perfect choice. Escape rooms are a growing trend, and this one provides a thrilling and immersive experience that's unlike any other. Don't miss out on the opportunity to challenge yourself and have fun with friends and family. Book your escape today!
Book Now!