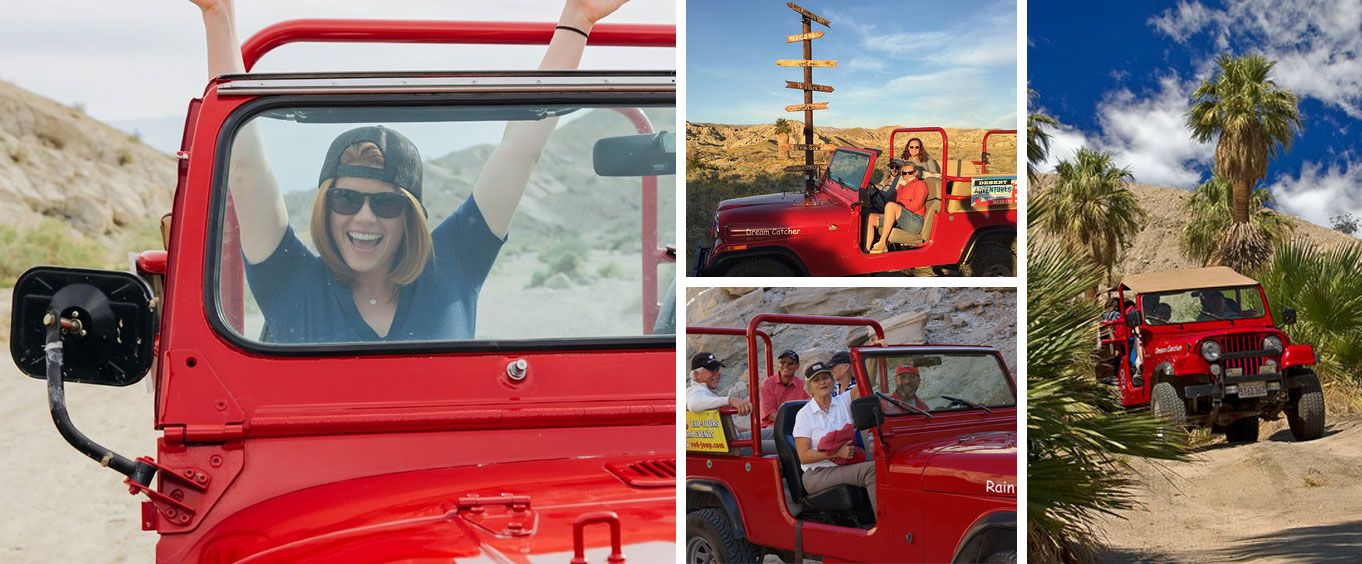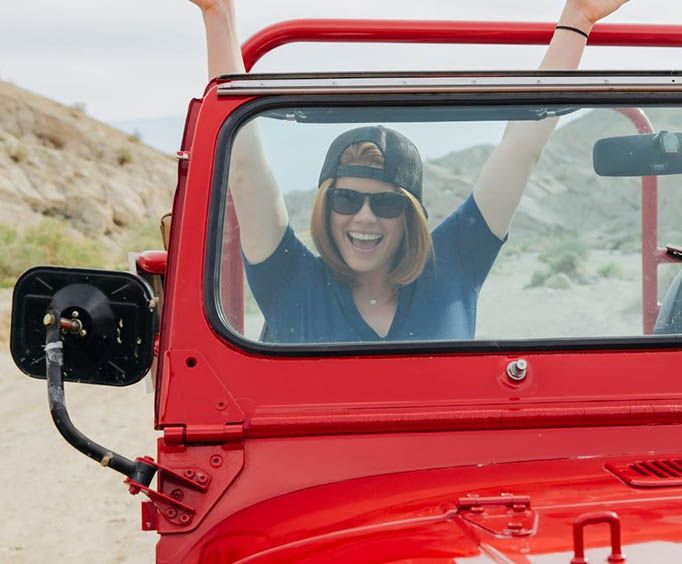 Palm Springs Tour Package
Head to Palm Springs, CA for some of the most unforgettable things to do.

Create This Package in 3 Easy Steps:
1. Choose Dates & Times for Your Activities
2. Select Your Lodging from Over 34 Hotels
3. Confirm & Checkout
Details

3 Nights' Lodging in your choice of over 34 hotels.

San Andreas Fault Jeep Eco-Tour

Prices Starting at:
Ages 19 and Up: $340.00
Ages 13-19: $159.72
Ages 3-12: $134.72
Ages 0-2: $159.72
Description
With the Palm Springs Tour Package, guests will be able to take advantage of three nights of lodging at their choice of hotels as well as the San Andreas Fault Jeep Eco-Tour.
With the ability to choose exactly where you stay in the area, guests can ensure that they get all of the features, amenities, a great location, and more to make their stay perfect. Whether you want to stay in a fancy suite or just need a simple place to stay, there are options to suit every vacation type.
Also included in the package is the San Andreas Fault Jeep Eco-Tour. This amazing tour takes guests to see some of the most interesting landmarks in the area including the San Andreas Fault, Cahuilla Indian Village Exhibit, and an Old Mining Camp.
Do not miss out on the opportunity to see everything wonderful in the Palm Springs, CA area. Three nights of lodging and the San Andreas Fault Jeep Eco-Tour are included for an unforgettable vacation.