Palm Springs Aerial Tramway

Description
Palm Springs Aerial Tramway Photos (9)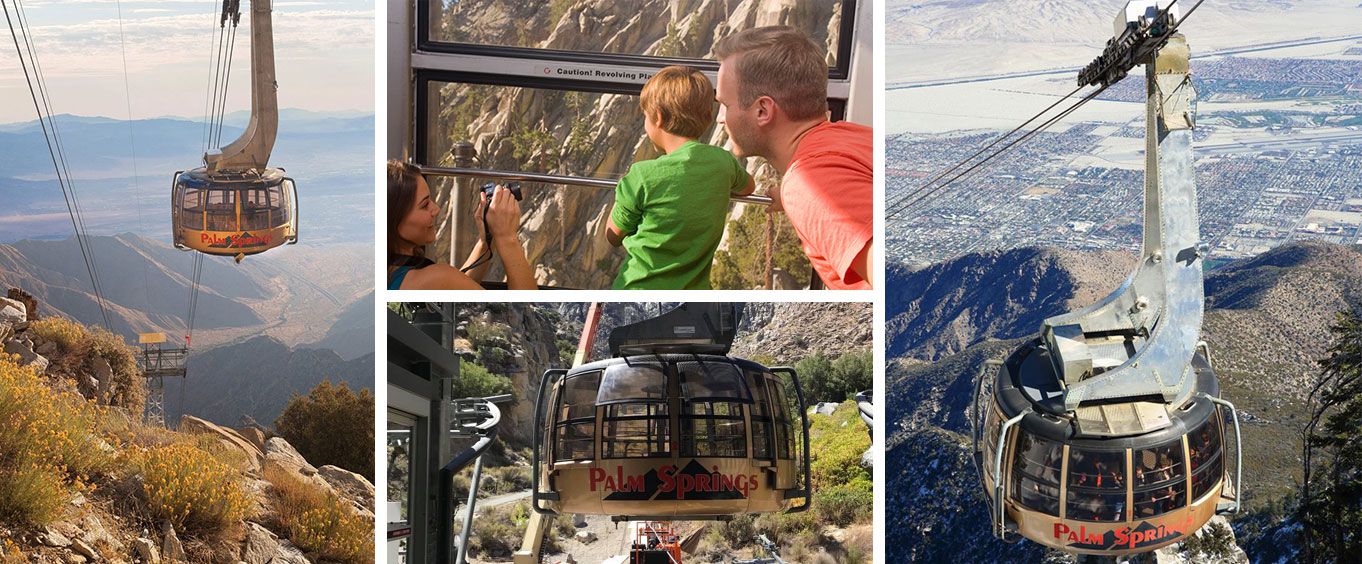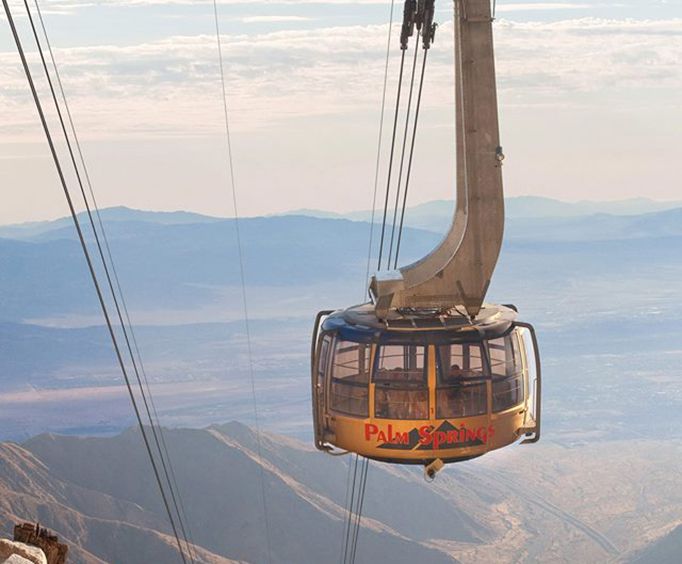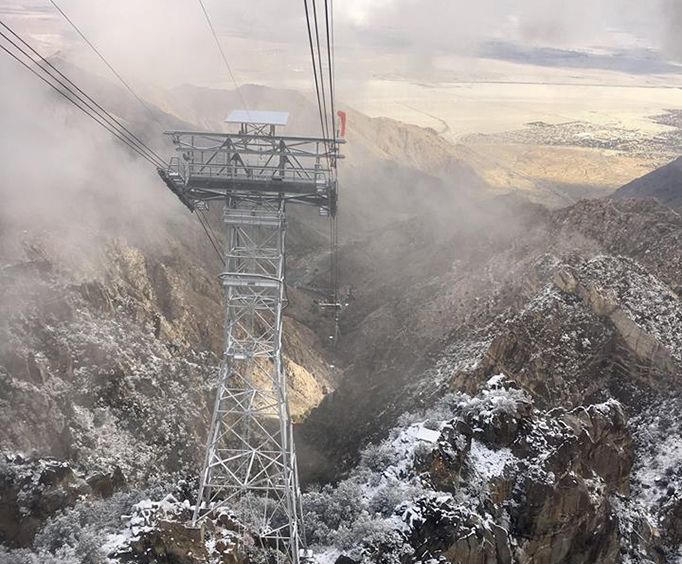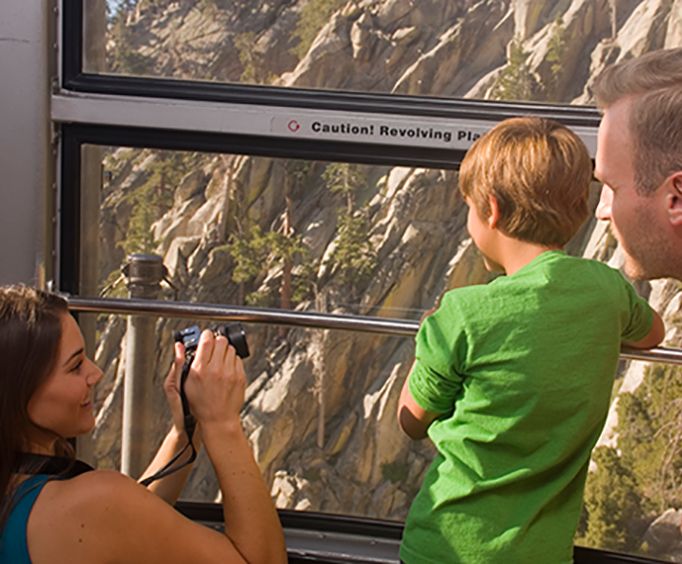 You'll be amazed by the breathtaking scenery when you ride the Palm Springs Aerial Tram over two and a half miles up the rugged Chino Canyon. The Palm Springs Aerial Tram will glide effortlessly up through the canyon, as the panoramic windows allow you to photograph this pristine wilderness from the comfort of your tramcar. Once you reach the top, the opportunities for a serene, relaxing day, or some adventurous activities are endless.
Take guided nature hikes, explore on your own, or simply sit and soak in the amazing views. This is the perfect setting for romance, as couples have even gotten married with this grand vista as their backdrop! Take the Palm Springs Aerial Tram all the way to the top for a day of spectacular sightseeing. As one of the most popular activities in Palm Springs, the Aerial Tramway provides an unparalleled sightseeing experience of Palm Springs. While at the Palm Springs Aerial Tramway, you can enjoy activities like hiking, camping, guided nature walks, and a variety of winter activities during the snowy months.
Visitors have the option to purchase a meal once they get to the top, giving them the chance to dine on at 8,500 feet!
Palm Springs Aerial Tramway Dining (Not included in tram price)
Peaks Restaurant
Fine dining featuring California cuisine, including fresh vegetables, dry aged meats, fresh poultry, and fresh breads baked locally.
Open for lunch and dinner
Features views of the Coachella Valley
The Pines Cafe
Casual cafeteria-style dining with American favorites including pizzas, sandwiches, and hot entrees
Open for lunch and dinner
Reviews
4.8 | 4 reviews
Alonzo Dyer
Sun City, AZ
✓
Verified Traveler
Tram is exciting but something you may not know is that you can go up early morning and do hiking trails that have so many scenic views and enjoy clean crisp air.
Jessica
Springfield Mo
✓
Verified Traveler
This looks so neat i would love to do this!!!
Harit Swarup
Colton, CA
✓
Verified Traveler
"Awesome."
Awesome. Liked it very much
Book Now!