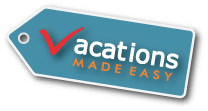 Exciting Palm Springs, CA Attraction & Show Tickets Available. Lodging And Complete Vacation Packages Offered As Well
Securely find all of your Palm Springs, CA needs, from exciting activities and luxurious lodging to Palm Springs tours. With beautiful weather, great shopping options, delicious dining experiences and an authentic Southern California feel, Palm Springs is the perfect place to get away to relax and enjoy yourself.

Palm Springs, CA Vacation Packages
If you're in need of a break, the Attraction-Filled Vacation in Palm Springs is just the way to relax, providing you with four nights of comfortable lodging and the Living Zoo and Botanical Garden, the Nightwatch Stargazing Jeep Eco-Tour, and the Palm Springs Aerial Tramway.

Starting at

$489

per adult*




Package Includes

Nightwatch Stargazing Jeep Eco-Tour
Palm Springs Aerial Tramway
The Living Desert Zoo and Botanical Garden
4 Nights' Lodging in your choice of over 55 hotels.
Bring your family to Palm Springs for a wonderful vacation with the Palm Springs Family Vacation Package, which allows you to spend two luxurious nights in Palm Springs accommodations and explore the rugged, natural beauty of Palm Springs, California and also includes the San Andreas Fault Jeep Eco-Tour.

Starting at

$293

per adult*




Package Includes

2 Nights' Accommodations in your choice of over 55 hotels.
San Andreas Fault Jeep Eco-Tour
Get two days of fun and a chance for a thrilling scenic tour of Joshua National Tree Park when you book the Palm Springs Joshua Tree National Park Getaway vacation package!

Starting at

$168

per adult*




Package Includes

2 Nights' Accommodations in your choice of over 55 hotels.
The Living Desert Zoo


Most Popular Types of Activities
Most Popular Types of Amenities & Room Types