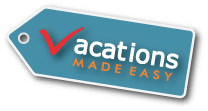 Exciting Palm Springs, CA Attraction & Show Tickets Available. Lodging And Complete Vacation Packages Offered As Well
Securely find all of your Palm Springs, CA needs, from exciting activities and luxurious lodging to Palm Springs tours. With beautiful weather, great shopping options, delicious dining experiences and an authentic Southern California feel, Palm Springs is the perfect place to get away to relax and enjoy yourself.


Doral Desert Princess Palm Sp...

Best Western Las Brisas Hotel

Best Western Inn at Palm Spri...