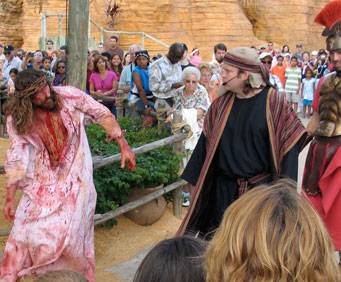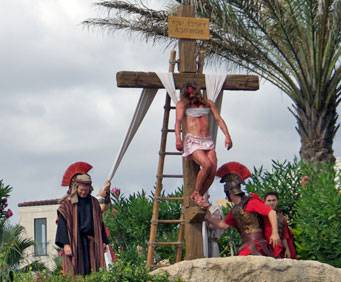 The Holy Land Experience in Orlando, FL
4655 Vineland Road Orlando, FL 32811
Journey more than 7,000 miles away and more than 2,000 years back in time to Old Jerusalem at Orlando's inspirational Holy Land Experience.
This living museum and theme park offers all of the sights, sounds and tastes of a real-life Biblical experience. Stunning, intricate architecture highlight this Jerusalem-based village, which also includes an exact replica of the Garden Tomb.
Plenty of children's activities, including a rock-climbing wall, ensure that the experience is as fun as it is inspirational and uplifting. Shopping is also spectacular at the Jerusalem Street Market, an authentic open market that features a variety of gifts, crafts and more, including those at the popular Old Scroll Shop. Special events are also frequently scheduled at this exciting and unique experience which manages to capture the spirit of the life and times of Jesus Christ right in the heart of Orlando!

By Date: