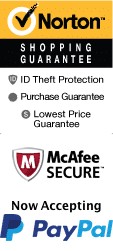 WonderWorks Orlando: An Exciting Upside-Down Adventure in Orlando, FL

Welcome to WonderWorks Orlando - the only amusement park in the world where you can defy gravity, walk on the ceiling and feel like you're in an upside-down world. Located in the heart of Orlando, Florida, this amusement park offers a unique experience for visitors of all ages. WonderWorks has over 100 interactive exhibits that are bound to keep you entertained for hours. Some of the popular attractions include the Hurricane Shack, Bubble Lab, and the Light & Sound Experience.

Once you walk through the doors, you will be enveloped in a world of wonder and discovery. WonderWorks Orlando is divided into six "Wonder Zones" that each have their own theme. In the Natural Disasters Wonder Zone, you can experience hurricane-force winds and feel the intensity of a simulated earthquake. In the Space Discovery Wonder Zone, you can land a shuttle on the moon or experience what it's like to be in zero gravity.

WonderWorks Orlando is open Monday to Sunday from 10 am to 10 pm, so there's plenty of time to make the most of this fun-filled attraction. The park is designed for children and adults and is perfect for families looking for an exciting day out. You can expect to spend about 2 to 3 hours exploring the exhibits at WonderWorks.

WonderWorks Orlando is located on International Drive, which is a popular area for visitors with plenty of other attractions in the area. There's no need to worry about getting around as the park is close to public transportation and many hotels in the area offer shuttle services. Make sure to wear comfortable walking shoes as you'll be on your feet, exploring the park's many interactive exhibits.

Overall, visiting WonderWorks Orlando is a must for anyone looking for an unforgettable adventure. It's a unique experience that offers something for everyone. Once you've visited, you'll want to come back again and again.

In conclusion, you won't find an experience like WonderWorks Orlando anywhere else. The park offers a unique opportunity for visitors to explore, learn, and play in an upside-down world. Book your tickets now and get ready for an amazing adventure that you will never forget!
Options:
WonderWorks Orlando
Available Now until 12/31/2023 View Detailed Schedule
Includes admission to over 100 Interactive Exhibits, 4D Motion Ride, Glow-In-The-Dark Ropes Course, and Laser Tag.
Book Now!