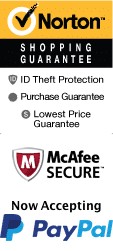 Wekiva River Stand Up Paddlebooard and Swim
Get ready for a thrilling adventure that combines exhilarating exercise with the natural beauty of Florida's landscape! The Wekiva River Stand-Up Paddleboard and Swim package allows you to get up close and personal with the region's rich flora and fauna, as you glide through the crystal-clear waters on a paddleboard. Located just outside Orlando, this activity highlights the stunning scenery of the Wekiva River as well as giving visitors a chance to experience a fun-filled day on the water.

On this tour, you'll get an up-close look at the lush green forests, towering cypress trees, and crawling critters. As you paddleboard, your guide will explain the ecology and wildlife of the area, offering a unique and educational experience. You can also jump in the water to cool off, and if you're lucky, you'll spot a friendly manatee or two. The tour lasts approximately two hours, and all necessary equipment and safety instructions are provided before the activity starts.

The Wekiva River Stand-Up Paddleboard and Swim is a perfect activity for people of all ages and skill levels. Prior experience is not necessary and beginners are welcome to join. The tour is also suitable for families, groups of friends, or solo travelers who are looking for an outdoor adventure with a little bit of a workout. Be sure to wear comfortable clothes, sunscreen, and bring a towel in case you decide to go for a swim.

The Wekiva River is one of the few remaining undisturbed freshwater ecosystems in central Florida. Paddlers are surrounded by a diverse and flourishing ecosystem that is not only beautiful but also offers a glimpse into the region's rich natural history. The tour guides are knowledgeable and passionate about the rivers they explore, sharing information about the various flora and fauna, as well as the significance of the river to the area's ecology.

Overall, the Wekiva River Stand-Up Paddleboard and Swim is an excellent way to get outside and experience Florida's natural beauty. Whether you're a seasoned paddler or a first-timer looking for a fun and unique adventure, this tour is sure to leave you with an unforgettable memory.

Don't miss the chance to experience the Wekiva River Stand-Up Paddleboard and Swim, an adventure that combines getting a workout with observing Florida's wildlife. This tour is perfect for anyone looking to enjoy an active day outside, explore the natural beauty of the region, and learn about its ecology. Join us for an unforgettable experience in the heart of Florida!
Book Now!