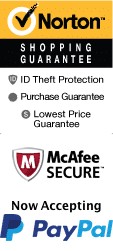 VIP Dine 4Less Card in Orlando
International Dr Orlando, Florida 32819
1-866-267-5732
Chat Now
Are you planning a trip to Orlando and looking for delicious meals at discounted prices? Then the VIP Dine 4 Less Card is the perfect option for you! With this card, you can save up to 25% on food and drinks at over 70 restaurants in the city.

You can enjoy a variety of cuisines, from Italian to Mexican and even seafood. Some of the most popular restaurants participating in the program are Hash House A Go Go, Cafe Tu Tu Tango, and Mango's Tropical Cafe. Each restaurant has a unique atmosphere and delicious dishes that are sure to satisfy your taste buds.

The card is valid for 90 days, giving you plenty of time to use it at your leisure. You can use it as many times as you want and share it with your family and friends, as long as they are dining with you. It's a great way to save some money while enjoying delicious meals during your stay in Orlando.

With the VIP Dine 4 Less Card, you can explore the city's culinary scene without breaking the bank. From casual to fine dining, there is something for everyone. Whether you are traveling solo or with a group, this card is a fantastic way to experience the diverse food scene in Orlando.

In conclusion, if you are a food lover and planning to visit Orlando, the VIP Dine 4 Less Card is a must-have. It offers a fantastic way to enjoy great meals, save money, and explore the city's culinary scene. Don't miss out on this opportunity to discover new restaurants and savor the delicious food that Orlando has to offer!
Book Now!