Top 8 Things to do in Orlando for 2019

Have a blast on your next Orlando vacation when you choose to do some of these fantastic activities. You won't run out of things to do with our list, so you know that your vacation will be jam packed with action and excitement. Make your reservations for these wonderful things to do in Orlando today!
Top 8 Things to do in Orlando for 2019
Floorless roller coasters, marine wildlife, a circus, and so much more await guests who visit SeaWorld during their vacation in Orlando! This park is not named one of the top things to do in Orlando for nothing. Enjoy a live show, take a ride on one of the thrill rides, and eat delicious meal. There is so much to do at this park, you may never want to leave!
Explore the world famous Everglades of Florida and get the chance to see bald eagles, blue herons, alligators, and other fascinating wildlife that thrive in the Everglades with the Boggy Creek Airboat Tours. You won't believe the variety of animals living there or the fun you'll have flying along in the unique airboat. It's a great activity for people of all ages.
Enjoy a vacation activity that will be as unique as it is exciting when you visit the creatively themed Universal Studios Orlando where everything is based off of the characters made by Universal Studios. Harry Potter, Bart Simpson, and many other Universal characters will be featured throught the park in rides, shows, and even food attractions. You can spend the whole day exploring the park and looking for your favorite characters!
Available 211 days between Mar 23, 2019 & Dec 20, 2019
View Schedule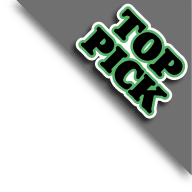 Animal Kingdom, Epcot, and the other Walt Disney World Theme Parks have become synonymous with excitement, fun, and magic throughout the years. There is no other place that is as famous for its attention to detail, thrilling rides, precious characters, and unforgettable architecture. No matter how many times you visit, you will more wonders to explore. It's no wonder that Walt Disney World Theme Parks has become one of the top things to do in Orlando!
Get to know Orlando and see some of the prominent sights of the city like Lake Eola and Winter Park with the Orlando City Tour. You will get the highlights of the area that make Orlando so special, so you can learn to love this hot vacation spot even more. You may even find some new places you would like to get to know better with the tour.
Available 81 days between Mar 24, 2019 & Dec 29, 2019
View Schedule
For a colorful and cooling vacation activity in the warm summer months, check out the innovative rides, beautiful sandy beaches, and incredible food found at Aquatica waterpark. This park has features that will leave you breathless like a tube slide that takes you through a lagoon where dolphins live. It's a vacation destination that people of all ages love.
Endangered manatees are some of the most graceful creatures of the marine world and you get the chance to swim with them with the Swim Where the Manatees Live activity. A cruise along Crystal River will take you to a location where you can don snorkeling gear provided for you and swim above the incredible manatees. It's an educational and thrilling experience.
Available 41 days between Mar 23, 2019 & Dec 28, 2019
View Schedule
See dolphins in their natural habitat and experience the stunning Gulf of Mexico at the same time with the Dolphin Encounter Tour. This tour will allow you to see dolphins that are free in the wild. Their playful interactions and intelligence make them one of the most popular mammals in the world.
Available 82 days between Mar 22, 2019 & Dec 31, 2019
View Schedule

Activities