Top 7 2019 Attractions in Orlando

Your deserve nothing but the best during your vacation in Orlando, FL. Make sure that is exactly what you get when you book the top attractions in Orlando.
Walt Disney World Theme Parks
,
Universal Studios
, and many other attractions will give you a vacation you will always remember!
Top 7 2019 Attractions in Orlando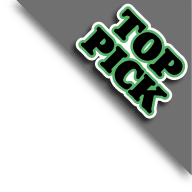 On this Pirate Adventure, you'll follow the story of a spunky princess who has been captured by pirates. Enjoy a delicious meal while the story plays out on stage.
Available 251 days between Apr 25, 2019 & Dec 31, 2019
View Schedule
Visit the internationally famous theme park Universal Studios Orlando where exciting rides, fascinating shows, and delicious food await you. This one of a kind theme park is unique for its focus on Universal Studios themed attractions. Activities centered around Harry Potter and the Terminator 2 are just the beginning of the fun themes you can expect to see throughout the park. You will love this theme park experience!
Available 239 days between Apr 26, 2019 & Dec 20, 2019
View Schedule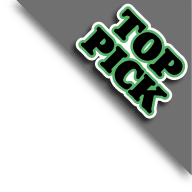 Experience the charm and magic of Walt Disney World Theme Parks and see why the rides, characters, dining, and other features make this one of the top attractions not only in Orlando but in the world. People travel from everywhere to spend the day or a week in this beautiful park. There is no end to the excitement and activities available to entertain you in this park.
Have an adventure on your vacation and explore the aquatic wildlife found at the world famous SeaWorld theme park. This park offers guests rides, educational exhibits, marine life experiences, and an incredible amount of fun. You won't want to miss out on seeing killer whales in a fascinating new way or experiencing the playful attitude of dolphins. There is so much to do and see at SeaWorld!
Aquatica surpasses the typical waterpark experience with creative water rides, relaxing lounge areas, and delicious dining options. One of the most unique features of the park is the water slide that takes you straight through a lagoon where dolphins live, and that's only the beginning of their innovative creations at the park. You will never want to leave!
Soar high above Orlando as you soak up the warm sunshine and amazing bird's eye views of the city down below. Bring your camera along for one-of-a-kind photos that you won't want to miss out on.
Available 250 days between Apr 25, 2019 & Dec 31, 2019
View Schedule
Visit the beautiful Gulf of Mexico and get to experience dolphins in their natural habitat with the Dolphin Encounter Tour. The lovely setting of the Gulf of Mexico combined with the thrill of the enchanting dolphins will give you memories to treasure for years to come.
Available 72 days between Apr 26, 2019 & Dec 31, 2019
View Schedule
Apr 27
N/A
Sold Out
Apr 28
N/A
Sold Out
Apr 29
N/A
Sold Out
May 01
N/A
Sold Out
May 02
N/A
Sold Out
May 04
N/A
Sold Out
May 05
N/A
Sold Out
May 06
N/A
Sold Out
May 08
N/A
Sold Out
May 09
N/A
Sold Out
May 11
N/A
Sold Out
May 12
N/A
Sold Out
May 13
N/A
Sold Out
May 15
N/A
Sold Out
>

Activities