2018's Top 10 Activities in Orlando

Ensure that you don't miss the top activities Orlando offers visitors during your vacation. These fun-filled activities will give you a wonderful Orlando experience that you never forget. Don't hesitate - just get ready for a great time by ordering your tickets online today!
2018's Top 10 Activities in Orlando
SeaWorld combines the mystery and beauty of marine life with the excitement and fun of thrill rides for the best possible vacation activity imaginable. Treat yourself to a day of exploring aquatic wildlife through live shows, exhibits, and rides.You will quickly see why SeaWorld is rated among the top activities in Orlando.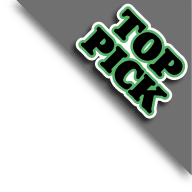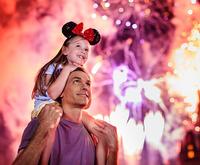 Walt Disney World is known as being one of the most magical places on earth because of its incredible rides, fantastic architecture, and classic Disney characters. Each park of Walt Disney World is special and creates a fantasty world for people of all ages to play in. It's no wonder that Walt Disney World Theme Parks has become one of the top activities in Orlando!
Want more information regarding 2018's Top 10 Activities in Orlando?
This top activity shows off one of Florida's best assets: its natural landscape. Sail through the forest on an Orlando Zipline and Florida EcoSafari tour. You'll see the native wildlife and lush greenery of the area as you zip to the seven platforms.
Apr 20
9:00 AM
12:00 PM
12:00 PM
3:00 PM
Apr 21
9:00 AM
12:00 PM
12:00 PM
3:00 PM
Apr 22
9:00 AM
12:00 PM
12:00 PM
3:00 PM
Apr 23
9:00 AM
12:00 PM
12:00 PM
3:00 PM
Apr 24
9:00 AM
12:00 PM
12:00 PM
3:00 PM
Apr 25
9:00 AM
12:00 PM
12:00 PM
3:00 PM
Apr 26
9:00 AM
12:00 PM
12:00 PM
3:00 PM
Apr 27
9:00 AM
12:00 PM
12:00 PM
3:00 PM
>
Find out for yourself why Universal Studios Orlando theme park is considered one of the most exciting and entertaining theme parks of all time. Come and explore the wonderful rides that were created from characters or events in Universal Studio's films. Later, watch some of the shows created with cutting edge Universal technology for experiences that will blow your mind. It's a theme park that is unlike anything you've ever encountered before!
Available 254 days between Apr 22, 2018 & Dec 31, 2018
View Schedule
Find tropical splendor, aquatic wildlife attractions, and thrill rides all in one place at Aquatica water park. This creative theme park has rides that are designed to make you feel as if you have entered the ocean. Mystery and excitement is around every corner of this park.
Nothing could be more thrilling than the fantastic combination of the beautiful Gulf of Mexico and dolphins playing in their natural habitat. The Dolphin Encounter tour gives you exactly that combination for an unforgettable vacation experience that people of all ages love.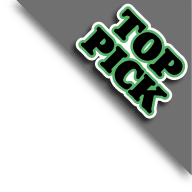 This enchanting show follows the plight of a princess who has been captured by pirates. Watch this edge-of-your-seat show as you enjoy a delicious meal.
Pricing and schedule are currently unavailable.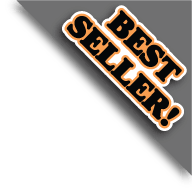 Enjoy an evening fit for royalty complete with sword fighting and jousting when you go to the Medieval Times Dinner and Tournament. This is one of the top activities in Orlando because of the fun atmosphere and dazzling performances by the knights. Your delicious meal will be served as a part of the show. It's the complete entertainment experience you deserve on your vacation!
Medieval Times Orlando is no longer available through Vacations Made Easy. It is unknown at this time when or if it will become available again.
Circus performances, art, theater, and drama combine to create a magical experience in the Cirque du Soleil La Nouba show. The dazzling performances and atmosphere have audiences on the edge of their seats year after year at this show. It's a one of a kind Orlando show that was created specifically for Walt Disney World Resort!
After a 19 year run Cirque du Soleil La Nouba has closed permanently. It is unknown at this time what may replace it.
Wet 'n Wild lives up to its name with adventurous rides and activities like wakeboarding or water toboggans that have gotten the park the title of America's number one waterpark repeatedly. This park is open year round to give people of all ages waterpark thrills they will always remember
Wet 'n Wild Orlando closed in 2016.

Activities