The 9 Best Things for Kids to do in Orlando during 2019

If you want your children to have a memorable vacation, make sure you check out this list of the best things for kids to do in Orlando. We know what kids enjoy, so you can be their hero by booking them the best vacation possible. Make your online reservations today!
The 9 Best Things for Kids to do in Orlando during 2019
Kids of all ages love experiencing the magic of SeaWorld's live shows, rides, and exhibits with their families while in Orlando. Watch their wonder as they discover the underwater world inhabited by beautiful, graceful creatures like killer whales or dolphins. This park will keep your kids entertained all day long!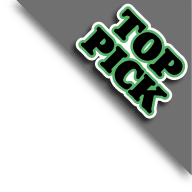 Experience the enchantment of the amazing show at the Pirate's Dinner Adventure Orlando while enjoying a meal that will make your taste buds tingle this vacation. Watch the story of a pirate who captures a princess unfold before you while you eat a delicious meal. The combination of the dazzling performances with the food makes this an unforgettable experience.
The Crayola Experience is one of the best things for kids to do in Orlando. This center allows the kiddos in your life to experience 25 hands-on exhibits where they can let their creativity run free.
Disney's Character Breakfast is certain to be the highlight of your time in Orlando with a luxurious limousine ride to the legendary 1900 Park Fair Restaurant at Disney's Grand Floridian Resort and Spa where you will be taken to the breakfast area to meet your favorite Disney characters. While having a delicious buffet-style breakfast, you get the chance to spend some time interacting with the Disney characters. It's the opportunity of a lifetime to meet the well-loved characters that have brought joy to children and adults alike since the 1930s.
Available 133 days between Feb 26, 2019 & Dec 31, 2019
View Schedule
Give yourself or your kids the deliciously exciting experience of dining with some of Disney's legendary characters with Chef Mickey's Character Dining. A rountrip limo ride combined with the buffet-style dining make the experience as convenient as it is thrilling. At dinner, you will even get to spend some time interacting with the Disney stars.
Available 133 days between Feb 26, 2019 & Dec 31, 2019
View Schedule
This family-friendly water park will immerse you into the depths of the sea. Your whole family will enjoy the variety of water slides, pools, rivers and more. Plunge into the water at high speeds, then take a break and relax in the peaceful lazy river. The park is appropriate for all ages, so your kids can always be guaranteed a good time.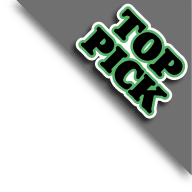 If you want to be your kid's hero, take them to Walt Disney World Theme Parks to experience the magic of the rides and attractions of the park. A fantasy world of color, thrilling rides, cartoon characters, and constant excitement have kids jumping for joy while in the park. There is so much to see and do, you and your kids may never want to leave!
Internationally known for its cutting edge rides and shows, Universal Studios Orlando is one of the top vacation destinations in the world for kids to visit. The way the park combines Universal Studio's legendary characters with rides and shows is truly amazing. You won't want to miss out on the chance to experience the wonder for yourself!
Available 189 days between Feb 23, 2019 & Aug 30, 2019
View Schedule
Set out on the high seas aboard an authentic pirate ship where kids are treated with a pirate hat and face painting and adults are given authentic pirate clothing to wear to start out their adventure with Captain Memos Pirate Cruise. You become the pirate crew and get to enjoy an entire pirate adventure with this awesome experience!
Available 72 days between Feb 22, 2019 & Nov 1, 2019
View Schedule
Feb 22
10:00 AM
2:00 PM
5:00 PM
Feb 26
10:00 AM
2:00 PM
5:00 PM
Mar 01
10:00 AM
2:00 PM
5:00 PM
Mar 05
10:00 AM
2:00 PM
5:00 PM
Mar 08
10:00 AM
2:00 PM
5:00 PM
Mar 12
10:00 AM
2:00 PM
4:30 PM
7:00 PM
>

Activities