The 8 Best 2019 Family Activities in Orlando

Plan a vacation that the whole family will enjoy with these great family activities for Orlando, FL. People of all ages can enjoy each activity, so your vacation will be nothing but good times. Make your reservations for these activities today!
The 8 Best 2019 Family Activities in Orlando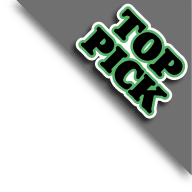 This high energy dinner and show combination will have you on the edge of your seat as you experience the thrilling adventure of a princess captured by pirates. A delicious meal will satisfy your stomach while the show will have your imagination running wild. It's a fun experience that people of all ages can appreciate.
Prepare for adventure and excitement when you visit Universal Studios Orlando to experience their wonderful rides and shows that star your favorite Universal Studios characters. It's a theme park the whole family can enjoy together for a fun filled getaway!
Available 240 days between Apr 25, 2019 & Dec 20, 2019
View Schedule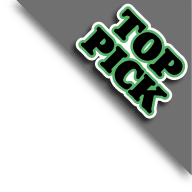 The magic of Walt Disney World Theme Parks makes it a fantastic place for people of all ages to visit so entire families can visit together for the time of their life. The rides, attractions, Disney characaters, and other attractions will have your family thrilled and excited at each park. There is something for everyone at Walt Disney World.
People of all ages love to come to SeaWorld to explore the parks aquatic wildlife, thrill rides, and fantastic exhibits. Families can enjoy an adventure together as they walk around the theme park and take part in various activities. There's nothing better than a day with family having fun and learning!
Cool off at Aquatica, where you'll ride some of the cutting-edge activities, check out the awesome water slides and visit a lagoon filled with dolphins. People of all ages will love Aquatica, so pack up the family and relax at this exciting theme park escape.
Interactive exhibits, simulations, and an upside down exterior make Wonderworks Orlando a joy for people of all ages from the moment they set eyes on the building. This fun activity provides hours of informative entertainment for your enjoyment. Experience flight, earthquakes, a bed of nails and more at this wonderful attraction!
Fly through the beautiful waters along Clearwater Beach in the Sea Screamer which is known for being the world's largest speedboat. This experience will give you the chance to relax on a leisurely cruise before taking off in a high speed ride that is exhilerating to experience. It's the perfect way to combine relaxation with thrills!
Apr 24
N/A
Sold Out
Apr 25
N/A
Sold Out
Apr 27
N/A
Sold Out
Apr 28
N/A
Sold Out
Apr 29
N/A
Sold Out
May 01
N/A
Sold Out
May 02
N/A
Sold Out
May 04
N/A
Sold Out
May 05
N/A
Sold Out
May 06
N/A
Sold Out
May 08
N/A
Sold Out
May 09
N/A
Sold Out
May 11
N/A
Sold Out
May 12
N/A
Sold Out
>
For one of the best family activities in Orlando, embark upon Captain Memos Pirate Cruise. This adventure is fun for the entire family, offering tons of immersive joy as well as some amazing sightseeing opportunities. Kiddos can get their faces painted and adults can don some pirate clothing to set sail on the high seas in Orlando!
Apr 23
10:00 AM
2:00 PM
4:30 PM
7:00 PM
Apr 24
N/A
Sold Out
Apr 25
N/A
Sold Out
Apr 26
10:00 AM
2:00 PM
4:30 PM
7:00 PM
Apr 27
N/A
Sold Out
Apr 28
N/A
Sold Out
Apr 29
N/A
Sold Out
Apr 30
10:00 AM
2:00 PM
4:30 PM
7:00 PM
May 01
N/A
Sold Out
May 02
N/A
Sold Out
May 03
10:00 AM
2:00 PM
4:30 PM
7:00 PM
May 04
N/A
Sold Out
May 05
N/A
Sold Out
May 06
N/A
Sold Out
May 07
10:00 AM
2:00 PM
4:30 PM
7:00 PM
May 08
N/A
Sold Out
May 09
N/A
Sold Out
May 10
10:00 AM
2:00 PM
4:30 PM
7:00 PM
May 11
N/A
Sold Out
May 12
N/A
Sold Out
>

Activities