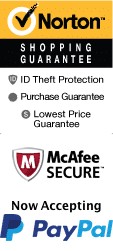 Señor Frogs VIP Open Bar and Dinner
8747 International Dr Orlando, Florida 32819
1-866-267-5732
Chat Now


The attraction's main highlight is the VIP Open Bar and Dinner, offering unlimited drinks and a delicious three-course meal. Guests can also enjoy games such as beer pong and karaoke, all while being entertained by the charismatic staff and live music. Señor Frogs is a perfect spot for a night out with friends or a unique date night experience.

Upon arrival, guests will be escorted to their reserved table where the party begins. The VIP Open Bar includes house liquor, beer, wine, and frozen drinks, perfect for those hot Orlando nights. Each course of the meal is creatively crafted with a variety of Mexican-inspired dishes. The vibrant atmosphere will have everyone up and dancing in no time.

Señor Frogs is the ultimate destination for those looking to let loose and have fun. The bar's high-energy environment offers a unique experience with a mix of locals and tourists, creating an electric atmosphere. The staff is known for their ability to get the crowd pumped up and engaged in the entertainment.

Founded in Mexico in 1969, Señor Frogs has expanded into a global brand with locations in multiple countries. The restaurant and bar is known for its party atmosphere, crazy contests, and entertaining staff. In 2019, Señor Frogs celebrated its 50th anniversary with a grand celebration, highlighting its long-standing reputation as a party institution.

So, what are you waiting for? Grab your friends, put on your dancing shoes, and head over to Señor Frogs VIP Open Bar and Dinner in Orlando, FL. With unlimited drinks, a delicious meal, and a lively atmosphere, it's an experience you won't want to miss.
Book Now!