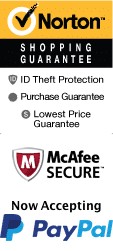 Sanford Surrey Rentals - 2 Hours - Single Bike
Get lost in the picturesque downtown of Sanford, Florida, and explore on a Surrey bike from Sanford Surrey Rentals. The activity allows you to tour the historic district while enjoying a ride on one of these unique rides. The Surrey bikes are colorful, four-wheeled rides perfect for hourly rentals to explore the charming Sanford district. A perfect activity for visitors of all ages, it is an excellent way to take in the sights and to get outside and enjoy Florida's sunny weather.

Once you arrive, hop on your Surrey bike and begin your journey through Sanford. Along the way, take in the quaint buildings, beautiful architecture and vibrant nightlife. As you travel along the different paths, including Seminole County Museum, Fort Mellon Park, Lake Monroe waterfront, and Historic Downtown district, you'll discover Sanford's rich cultural and artistic heritage.

The Surrey bike allows you to casually go through Sanford's sights while incorporating exercise into your day. The leisurely speed of the Surrey bike allows for a more relaxed and enjoyable experience. The activity is perfect for couples, families or groups of friends who want to explore the area together.

Sanford Surrey Rentals is the perfect way to experience Florida in an unconventional way. It takes visitors off the beaten path and showcases the different sights and sounds that the state has to offer. The rental activity has live music on weekends and events throughout the year, making it a popular hotspot for locals and tourists alike.

This unique activity is affordable, and customers typically spend an hour or two exploring on the Surrey bike. When you're finished, park and return your bike without any fuss. Overall, it offers a fun, healthy and refreshing way to explore Sanford where every street has a story, every corner has a charm, and every historical building has a past.

In conclusion, if you are looking for a unique, entertaining activity that is bound to leave you with fond memories, Sanford Surrey Rentals is the perfect choice. The activity is ideal for visitors of all ages who are looking for a fun way to explore the local area, all while enjoying a good workout. Don't miss out on this exciting opportunity offered by Sanford Surrey Rentals- it promises to be a fun-filled day that you will never forget!
Book Now!