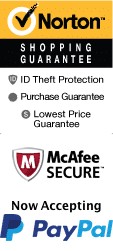 Sanford Surrey Rentals - 2 Hours - Double Bike
Are you looking for a fun and unique activity that the whole family can enjoy? Look no further than Sanford Surrey Rentals in Orlando, Florida! Enjoy a leisurely ride on a quaint Surrey bike, perfect for exploring the charming town of Sanford.

On this activity, you will be able to take a self-guided tour around the town, taking in the historic architecture, scenic parks, and bustling downtown area. These Surrey bikes are easy to pedal and can seat up to four adults, making it a great activity for families or groups of friends.

Depending on your pace, customers typically spend anywhere from one to three hours exploring Sanford on these Surrey bikes. Sanford Surrey Rentals is located in the heart of downtown Sanford, just a stone's throw away from many of the town's best attractions.

As you pedal through Sanford, you will have the opportunity to see some of the town's most historically significant landmarks, including the St. John's Riverwalk, Fort Mellon Park, and many of the beautiful Victorian-style homes that line the streets.

After your ride, be sure to check out some of the amazing restaurants and shops that populate downtown Sanford. There is truly something for everyone in this charming town.

Sanford Surrey Rentals is the perfect activity for a sunny day in Orlando. So take a break from the theme parks and enjoy a leisurely ride through the historic town of Sanford. Book your rental today and experience the magic of Sanfords's unique charm!
Book Now!